About The Light in Summer
• Hardcover: 384 pages
• Publisher: William Morrow (June 20, 2017)
New York Times and USA Today bestselling author Mary McNear brings you home to Butternut Lake and a novel filled with irresistible characters who you will want to call your friends.
It's summertime on Butternut Lake, where the heat of noon is soothed by the cool breezes of the evening, where the pace grows slower, and sometimes, just sometimes, the summer light makes everything clearer…
For the lovely Billy Harper, Butternut Lake is the place she feels most at home, even though lately she feels the only one listening to her is Murphy…her faithful Labrador Retriever. Her teenage son, Luke, has gone from precious to precocious practically overnight. Her friends are wrapped up in their own lives, and Luke's father, Wesley, disappeared before his son was even born. No wonder she prefers to spend time with a good book, especially ones where everything ends in perfection.
But Billy is about to learn that anything is possible during the heady days of summer. Coming to terms with her past—the death of her father, the arrival of Cal Cooper, a complicated man with a definite interest in Billy, even the return of Wesley, will force her to have a little bit of faith in herself and others…and realize that happiness doesn't always mean perfection.
"Butternut Lake is so beautifully rendered, you'll wish it was real."—Susan Wiggs, #1 New York Times bestselling author  
"This triumphant story had me reading until the wee hours of the morning."—#1 New York Times bestselling author Debbie Macomber on The Space Between Sisters

Purchase Links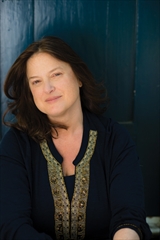 About Mary McNear
Mary McNear, New York Times and USA Today bestselling author of the Butternut Lake series, writes in a local doughnut shop, where she sips Diet Pepsi, observes the hubbub of neighborhood life, and tries to resist the constant temptation of freshly made doughnuts. Mary bases her novels on a lifetime of summers spent in a small town on a lake in the northern Midwest.
Connect with Mary on Facebook.
Tour Stops
Tuesday, June 20th: Just Commonly
Wednesday, June 21st: A Chick Who Reads
Thursday, June 22nd: Reading Reality
Friday, June 23rd: View from the Birdhouse
Monday, June 26th: Tina Says…
Tuesday, June 27th: StephTheBookworm
Wednesday, June 28th: Vox Libris
Friday, June 30th: Kritters Ramblings
Monday, July 3rd: Diary of a Stay at Home Mom
Tuesday, July 4th: Always With a Book
Thursday, July 6th: Reading is My Super Power
Thursday, July 6th: Ms. Nose in a Book