About The Marriage Bureau
• Paperback: 352 pages
• Publisher: William Morrow Paperbacks (May 2, 2017)
A riveting glimpse of life and love during and after World War II—a heart-warming, touching, and thoroughly absorbing true story of a world gone by.
In the spring of 1939, with the Second World War looming, two determined twenty-four-year-olds, Heather Jenner and Mary Oliver, decided to open a marriage bureau. They found a tiny office on London's Bond Street and set about the delicate business of matchmaking. Drawing on the bureau's extensive archives, Penrose Halson—who many years later found herself the proprietor of the bureau—tells their story, and those of their clients.
From shop girls to debutantes; widowers to war veterans, clients came in search of security, social acceptance, or simply love. And thanks to the meticulous organization and astute intuition of the Bureau's matchmakers, most found what they were looking for.
Penrose Halson draws from newspaper and magazine articles, advertisements, and interviews with the proprietors themselves to bring the romance and heartbreak of matchmaking during wartime to vivid, often hilarious, life in this unforgettable story of a most unusual business.
"A book full of charm and hilarity."—Country Life

Purchase Links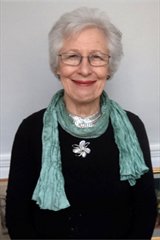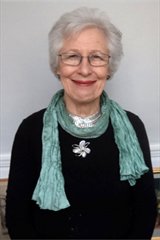 About Penrose Halson
When Penrose was 25 and still unmarried, her mother sent her to the Katharine Allen Marriage & Advice Bureau.  Twenty years later, after a career in teaching, writing and editing, she and her management consultant husband Bill bought the Bureau.  They also acquired The Marriage Bureau, which had been set up in 1939 by two 24-year-olds.  As Bill had predicted, matchmaking suited Penrose down to the ground, and they remain happily in touch with many former clients who visit them in London.
Tour Stops
Thursday, May 4th: No More Grumpy Bookseller
Friday, May 5th: BookNAround
Monday, May 8th: Always With a Book
Tuesday, May 9th: Tina Says…
Wednesday, May 10th: bookchickdi
Thursday, May 11th: Man of La Book
Friday, May 12th: Reading is My Super Power
Friday, May 12th: View from the Birdhouse
Monday, May 15th: StephTheBookworm
Monday, May 15th: A Bookish Affair
Tuesday, May 16th: Diary of a Stay at Home Mom
Wednesday, May 17th: The Feminist Texican [Reads]
Thursday, May 18th: Just Commonly
Friday, May 19th: Reading Reality