About The View From the Cheap Seats
• Paperback: 544 pages
• Publisher: William Morrow Paperbacks; Reprint edition (May 16, 2017)
The New York Times bestselling non-fiction collection, now in paperback, from the author of American Gods, now a STARZ Original Series.
An enthralling collection of nonfiction essays on a myriad of topics—from art and artists to dreams, myths, and memories—observed in #1 New York Times bestselling author Neil Gaiman's probing, amusing, and distinctive style.
An inquisitive observer, thoughtful commentator, and assiduous craftsman, Neil Gaiman has long been celebrated for the sharp intellect and startling imagination that informs his bestselling fiction. Now, The View from the Cheap Seats brings together for the first time ever more than sixty pieces of his outstanding nonfiction. Analytical yet playful, erudite yet accessible, this cornucopia explores a broad range of interests and topics, including (but not limited to): authors past and present; music; storytelling; comics; bookshops; travel; fairy tales; America; inspiration; libraries; ghosts; and the title piece, at turns touching and self-deprecating, which recounts the author's experiences at the 2010 Academy Awards in Hollywood.
Insightful, incisive, witty, and wise, The View from the Cheap Seats explores the issues and subjects that matter most to Neil Gaiman—offering a glimpse into the head and heart of one of the most acclaimed, beloved, and influential artists of our time.

Purchase Links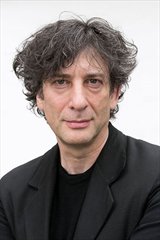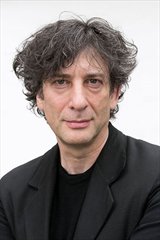 About Neil Gaiman
Neil Gaiman is the New York Times bestselling author of the novels Neverwhere, Stardust, American Gods, Coraline, Anansi Boys, The Graveyard Book, Good Omens (with Terry Pratchett), The Ocean at the End of the Lane, and The Truth Is a Cave in the Black Mountains; the Sandman series of graphic novels; and the story collections Smoke and Mirrors, Fragile Things, and Trigger Warning. He is the winner of numerous literary honors, including the Hugo, Bram Stoker, and World Fantasy awards, and the Newbery and Carnegie Medals. Originally from England, he now lives in the United States. He is Professor in the Arts at Bard College.
Find out more about Neil at his website, find all his books at his online bookstore, and follow him on Facebook, tumblr, Twitter, Instagram, and his blog.
Tour Stops
Tuesday, May 16th: G. Jacks Writes
Wednesday, May 17th: Vox Libris
Thursday, May 18th: Based on a True Story
Friday, May 19th: A Splendidly Messy Life
Monday, May 22nd: 100 Pages a Day…Stephanie's Book Reviews
Tuesday, May 23rd: Sapphire Ng
Wednesday, May 24th: Book Snob
Wednesday, May 24th: Man of La Book
Thursday, May 25th: guiltless reading
Friday, May 26th: Lit and Life
Tuesday, May 30th: In Bed with Books
Wednesday, May 31st: Real Life Reading
Thursday, June 1st: From the TBR Pile
Thursday, June 1st: Bibliotica
Friday, June 2nd: Bibliophiliac