About Miss You
• Hardcover: 448 pages
• Publisher: Harper (April 4, 2017)
"If ever a couple was 'meant to be,' it's Tess and Gus. This is such a witty, poignant, and uplifting story of two lives crisscrossing over the years, with near miss after near miss. . . . I couldn't put it down."—Sophie Kinsella
A wryly romantic debut novel with echoes of One Day that asks, what if you just walked by the love of your life, but didn't even know it?
"TODAY IS THE FIRST DAY OF THE REST OF YOUR LIFE." Tess can't get the motto from her mother's kitchen knickknack out of her head, even though she's in Florence on an idyllic vacation before starting university in London.
Gus is also visiting Florence, on a holiday with his parents seven months after tragedy shattered their lives. Headed to medical school in London, he's trying to be a dutiful son but longs to escape and discover who he really is.
A chance meeting brings these eighteen-year-olds together for a brief moment—the first of many times their paths will crisscross as time passes and their lives diverge from those they'd envisioned. Over the course of the next sixteen years, Tess and Gus will face very different challenges and choices. Separated by distance and circumstance, the possibility of these two connecting once more seems slight.
But while fate can separate two people, it can also bring them back together again. . . .

Purchase Links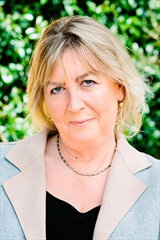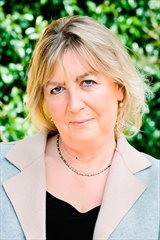 About Kate Eberlen
Kate Eberlen grew up in a small town thirty miles from London and spent her childhood reading books and longing to escape. She studied Classics at Oxford University before pursuing various jobs in publishing and the arts. Recently, Kate trained to teach English as a Foreign Language with a view to spending more time in Italy, a country she loves and has visited many times. Kate is married with one son.
Find out more about Kate at her website, and connect with her on Facebook, Twitter, and Instagram.
Tour Stops
Tuesday, April 4th: Satisfaction for Insatiable Readers
Wednesday, April 5th: A Bookish Way of Life
Thursday, April 6th: 5 Minutes For Books
Friday, April 7th: Art @ Home
Monday, April 10th: Art Books Coffee
Tuesday, April 11th: No More Grumpy Bookseller
Thursday, April 13th: Just Commonly
Friday, April 14th: A Chick Who Reads
Friday, April 14th: A Bookish Affair
Monday, April 17th: Ms. Nose in a Book
Tuesday, April 18th: Tina Says…
Wednesday, April 19th: Comfy Reading
Friday, April 21st: Luxury Reading
Monday, April 24th: StephTheBookworm
Tuesday, April 25th: West Metro Mommy
Wednesday, April 26th: BookNAround
Thursday, April 27th: Sidewalk Shoes
Thursday, April 27th: Reading is My Super Power
Friday, April 28th: #redhead.with.book
Monday, May 1st: A Bookworm's World