Paperback: 320 pages
Publisher: Bethany House Publishers (June 6, 2017)
New Edge-of-Your-Seat Read from an Established Romantic Suspense Author
Kate O'Brien has been leading a quiet life in small-town Shelter Cove, Arkansas, for the past four years when her past suddenly comes roaring back to life. Four years ago, she and her twin sister were attacked by an elusive serial killer. Only Kate survived, and it was her drawing of the attacker–along with some last-minute evidence–that convicted the suspect.
She's been in witness protection ever since, but new evidence suggests the convicted man isn't the murderer and she's been subpoenaed to testify in the new trial. Nervous about the risk, she'll only agree if the same marshal who protected her during the original trial escorts her to St. Louis.
Deputy U.S. Marshal Tony DeLuca accepts the assignment to bring Kate to the trial, remembering how her strength impressed him. While in Shelter Cove, however, he gets a call from his chief, advising them to stay in Shelter Cove until a new development in the case can be straightened out. But when Kate's safety is threatened, Tony must race against the clock to keep her alive and put this ugly case to rest before anyone else gets killed.

Purchase Links
.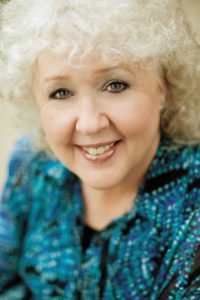 About Nancy Mehl
Nancy Mehl is the author of twenty-three books, including the Road to Kingdom, Finding Sanctuary, and Defenders of Justice series. She is a Carol Award finalist and writes from her home in Missouri, where she lives with her husband, Norman, and their Puggle, Watson.
.
Connect with Nancy
Nancy Mehl's TLC Book Tours TOUR STOPS:
Monday, June 5th: Reading is My Super Power
Tuesday, June 6th: Books and Spoons
Wednesday, June 7th: Write Read Life
Monday, June 12th: Buried Under Books
Tuesday, June 13th: Cafinated Reads
Thursday, June 15th: Just Commonly
Monday, June 19th: Books a la Mode – guest post
Thursday, June 22nd: Reviews from the Heart
Monday, June 26th: From the TBR Pile
Wednesday, June 28th: Jathan & Heather
TBD: Book by Book