About A Piece of the World
• Hardcover: 320 pages
• Publisher: William Morrow (February 21, 2017)
"Graceful, moving and powerful." –Michael Chabon, New York Times bestselling author of Moonglow
From the #1 New York Times bestselling author of the smash bestseller Orphan Train, a stunning and atmospheric novel of friendship, passion, and art, inspired by Andrew Wyeth's mysterious and iconic painting Christina's World.
"Later he told me that he'd been afraid to show me the painting. He thought I wouldn't like the way he portrayed me: dragging myself across the field, fingers clutching dirt, my legs twisted behind. The arid moonscape of wheatgrass and timothy. That dilapidated house in the distance, looming up like a secret that won't stay hidden."
To Christina Olson, the entire world was her family's remote farm in the small coastal town of Cushing, Maine. Born in the home her family had lived in for generations, and increasingly incapacitated by illness, Christina seemed destined for a small life. Instead, for more than twenty years, she was host and inspiration for the artist Andrew Wyeth, and became the subject of one of the best known American paintings of the twentieth century.
As she did in her beloved smash bestseller Orphan Train, Christina Baker Kline interweaves fact and fiction in a powerful novel that illuminates a little-known part of America's history. Bringing into focus the flesh-and-blood woman behind the portrait, she vividly imagines the life of a woman with a complicated relationship to her family and her past, and a special bond with one of our greatest modern artists.
Told in evocative and lucid prose, A Piece of the World is a story about the burdens and blessings of family history, and how artist and muse can come together to forge a new and timeless legacy.
This edition includes a four-color reproduction of Andrew Wyeth's Christina's World.

Purchase Links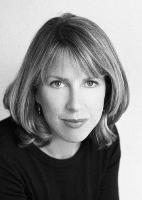 About Christina Baker Kline
Christina Baker Kline is the author of five novels. She lives outside of New York City and on the coast of Maine.
Find out more about Kline at her website, connect with her on Facebook, and follow her on Twitter.
Tour Stops
Tuesday, February 21st: A Bookish Way of Life
Thursday, February 23rd: Tina Says…
Friday, February 24th: Art @ Home
Monday, February 27th: Lit and Life
Tuesday, February 28th: Just Commonly
Wednesday, March 1st: Art Books Coffee
Friday, March 3rd: View from the Birdhouse
Monday, March 6th: Books on the Table
Tuesday, March 7th: Kritters Ramblings
Wednesday, March 8th: Kahakai Kitchen
Thursday, March 9th: Literary Quicksand
Friday, March 10th: Broken Teepeer
Tuesday, March 14th: M. Denise Costello
Thursday, March 16th: Library of Clean Reads
Friday, March 24th: Mama Reads Blog
Friday, March 31st: Lit.Wit.Wine.Dine.