About The Boy is Back
• Hardcover: 368 pages
• Publisher: William Morrow (October 18, 2016)
In this brand-new novel from #1 New York Times bestselling author Meg Cabot, a scandal brings a young man back home to the small town, crazy family, and first love he left behind.
Reed Stewart thought he'd left all his small town troubles—including a broken heart—behind when he ditched tiny Bloomville, Indiana, ten years ago to become rich and famous on the professional golf circuit.  Then one tiny post on the Internet causes all of those troubles to return . . . with a vengeance.
Becky Flowers has worked hard to build her successful senior relocation business, but she's worked even harder to forget Reed Stewart ever existed. She has absolutely no intention of seeing him when he returns—until his family hires her to save his parents.
Now Reed and Becky can't avoid one another—or the memories of that one fateful night.  And soon everything they thought they knew about themselves (and each other) has been turned upside down, and they—and the entire town of Bloomville—might never be the same, all because The Boy Is Back.

Purchase Links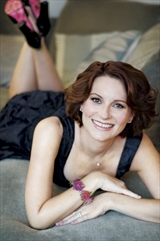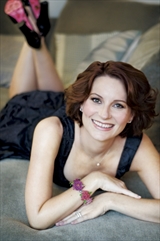 About Meg Cabot
Meg Cabot was born in Bloomington, Indiana. In addition to her award-winning adult contemporary fiction, she is the author of bestselling young adult fiction, including The Princess Diaries and the Mediator series. More than twenty-five million copies of her novels for children and adults have sold worldwide. Meg lives in Key West, Florida, with her husband.
Find out more about Meg at her website, follow her blog, and connect with her on Facebook and Twitter.
Tour Stops
Tuesday, October 18th: A Bookish Way of Life
Wednesday, October 19th: Buried Under Books
Thursday, October 20th: Books and Bindings
Friday, October 21st: A Chick Who Reads
Monday, October 24th: Read-Love-Blog
Tuesday, October 25th: Comfy Reading
Wednesday, October 26th: Satisfaction for Insatiable Readers
Thursday, October 27th: Laura's Reviews
Monday, October 31st: A Reader of Fictions
Wednesday, November 2nd: Reading is My Super Power
Thursday, November 3rd: Literary Quicksand
Friday, November 4th: Art @ Home
Monday, November 7th: BookNAround
Tuesday, November 8th: Ms. Nose in a Book
Tuesday, November 8th: Wall-to-Wall Books
Wednesday, November 9th: Tina Says…
Friday, November 11th: A Bookworm's World
Wednesday, November 16th: Hopelessly Devoted Bibliophile