About 300 Days of Sun
• Paperback: 384 pages
• Publisher: Harper Paperbacks (April 12, 2016)
A mesmerizing novel that transports readers to a sunny Portuguese town with a shadowy past—where two women, decades apart, are drawn into a dark game of truth and lies that still haunts the shifting sea marshes.
Traveling to Faro, Portugal, journalist Joanna Millard hopes to escape an unsatisfying relationship and a stalled career; Faro is an enchanting town, and the seaside views are enhanced by the company of Nathan Emberlin, a charismatic younger man. But Joanna soon realizes that behind the crumbling facades of Moorish buildings Faro has a seedy underbelly, its economy compromised by corruption and wartime spoils. And Nathan has an ulterior motive for seeking her company: he is determined to discover the truth involving a child's kidnapping that may have taken place on this dramatic coastline more than two decades ago.
Joanna's subsequent search leads her to Ian Rylands, an English expat who cryptically suggests she will find answers in The Alliance, a novel written by American Esta Hartford. The book recounts an American couple's experience in Portugal during World War II, and their entanglements both personal and professional with their German enemies. Only Rylands insists the book isn't fiction, and as Joanna reads deeper into The Alliance, she begins to suspect that Esta Hartford's story and Nathan Emberlin's may indeed converge in Faro—where the past not only casts a long shadow but still exerts a very present danger.

Purchase Links
HarperCollins | Amazon | Barnes & Noble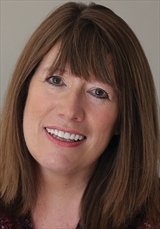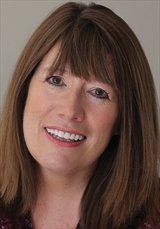 About Deborah Lawrenson
Deborah Lawrenson studied English at Cambridge University and worked as a journalist in London. She is married with a daughter, and lives in Kent, England. Deborah's previous novels include The Lantern and The Sea Garden.
Find out more about Deborah at her website, read more at her blog, and connect with her on Facebook and Instagram.
Deborah's Tour Stops
Tuesday, April 12th: Raven Haired Girl
Thursday, April 14th: No More Grumpy Bookseller
Friday, April 15th: Luxury Reading
Monday, April 18th: Read. Write. Repeat.
Tuesday, April 19th: FictionZeal
Thursday, April 21st: A Literary Vacation
Tuesday, April 26th: Sara's Organized Chaos
Wednesday, April 27th: From the TBR Pile
Thursday, April 28th: Kahakai Kitchen