About Free Men
• Hardcover: 368 pages
• Publisher: Harper (February 16, 2016)
In 1788 three men converge in the southern woods of what is now Alabama: Cat, an emotionally scarred white man; Bob, a garrulous black man fleeing slavery; and Istillicha, who seeks retribution after being edged out of his Creek town's leadership.
In the few days they spend together, the makeshift trio commits a shocking murder that soon has the forces of the law bearing down upon them. Sent to pick up their trail, a probing French tracker named Le Clerc must decide which has a greater claim: swift justice or his own curiosity about how three such disparate, desperate men could act in unison.
Katy Simpson Smith skillfully brings into focus men whose lives are both catastrophic and full of hope—and illuminates the beating heart of a new America. A captivating exploration of how four men grapple with the importance of family, the stain of guilt, and the competing forces of power, love, race, and freedom.

Purchase Links
HarperCollins | Amazon | Barnes & Noble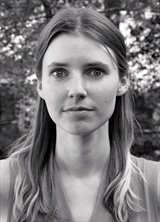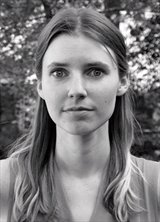 About Katy Simpson Smith
Katy Simpson Smith is the author of a study of early American motherhood, We Have Raised All of You: Motherhood in the South, 1750-1835, and a novel, The Story of Land and Sea. She lives in New Orleans.
Connect with Katy Simpson Smith through her website.
Katy's Tour Stops
Tuesday, February 16th: Cerebral Girl in a Redneck World
Wednesday, February 17th: 100 Pages a Day…Stephanie's Book Reviews
Tuesday, February 23rd: G. Jacks Writes
Wednesday, February 24th: Broken Teepee
Thursday, February 25th: Tina Says…
Friday, February 26th: Laura's Reviews
Monday, February 29th: Worth Getting in Bed For
Wednesday, March 2nd: Jenn's Bookshelves
Monday, March 7th: Kritters Ramblings
Tuesday, March 8th: From the TBR Pile – spotlight
Wednesday, March 9th: Book by Book
Thursday, March 10th: Puddletown Reviews
Wednesday, March 16th: Sharon's Garden of Book Reviews
Wednesday, March 16th: Books on the Table
Thursday, March 17th: A Bookworm's World