About The Crooked Heart of Mercy
• Paperback: 272 pages
• Publisher: William Morrow Paperbacks; Reprint edition (March 8, 2016)
From acclaimed Canadian novelist Billie Livingston comes this powerful U.S. debut that unfolds over a riveting dual narrative—an unforgettable story of ordinary lives rocked by hardship and scandal that follows in the tradition of Jennifer Haigh, A. Manette Ansay, and Jennifer Egan.
Ben wakes up in a hospital with a hole in his head he can't explain. What he can remember he'd rather forget. Like how he'd spent nights as a limo driver for the wealthy and debauched . . . how he and his wife, Maggie, drifted apart in the wake of an unspeakable tragedy . . . how his little brother, Cola, got in over his head with loan sharks circling.
Maggie is alone. Again. With bills to pay and Ben in a psych ward, she must return to work. But who would hire her in the state she's in? And just as Maggie turns to her brother, Francis, the Internet explodes with a video of his latest escapade. The headline? Drunk Priest Propositions Cops.
Francis is an unlikely priest with a drinking problem and little interest  in celibacy. A third DUI, a looming court date. . . .When Maggie takes him in, he knows he may be down to his last chance. And his best shot at healing might lay in helping Maggie and Ben reconnect—against all odds.
"The poignant story of broken people trying desperately to be whole, lost somewhere between a prayer and a wish. Raw and heartfelt. Remarkable."—Will Ferguson, Giller Prize-winning author of 419

Purchase Links
HarperCollins | Amazon | Barnes & Noble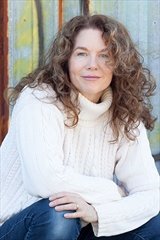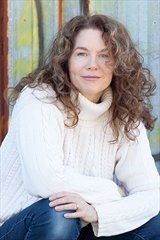 About Billie Livingston
Billie Livingston is the award-winning author of three novels, a collection of short stories, and a poetry collection.  Her most recent novel, One Good Hustle, a Globe and Mail Best Book selection, was nominated for the  Giller Prize and for the Canadian Library Association's Young Adult Book Award. She lives in Vancouver, British Columbia.
Find out more about Billie at her website and connect with her on Twitter.
Tour Stops
Tuesday, March 8th: Sara's Organized Chaos
Wednesday, March 9th: BookNAround
Wednesday, March 9th: A Soccer Mom's Book Blog
Thursday, March 10th: A Bookworm's World
Friday, March 11th: Bibliotica
Monday, March 14th: Jenn's Bookshelves
Tuesday, March 15th: The Reader's Hollow
Friday, March 18th: Kritters Ramblings
Tuesday, March 22nd: Good Girl Gone Redneck
Thursday, March 24th: she treads softly