About One Step Too Far
• Paperback: 304 pages
• Publisher: William Morrow Paperbacks; Reprint edition (December 1, 2015)
"Tina Seskis' twisted psychological thriller keeps readers guessing at Emily's secrets until the end." —Us Weekly
An apparently happy marriage. A beautiful family. A dream home. So what makes lawyer Emily Coleman—a woman who appears to have everything—get up one morning and walk right out of her life to start again as someone new?
Deliberately losing herself in London, Emily quickly transforms herself into Cat. Along with her new name, she finds a new home in a shared house in North London teeming with an odd assortment of flatmates, and a new job as a receptionist.
Soon Cat has buried any trace of her old self so well, no one knows how to find her. But she can't bury the past—or her own painful memories. As the days turn to months, thoughts of all she's left behind begin to consume her. She cannot outrun the ghosts that haunt her, no matter how hard she tries to elude them. And soon, she'll have to face the truth of what she's done—a shocking revelation that may push her one step too far. . . .
"[A] diverting read." —Publishers Weekly

Purchase Links
Amazon | IndieBound | Barnes & Noble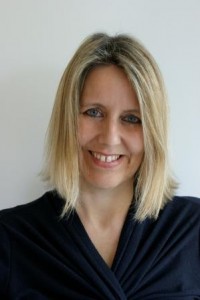 About Tina Seskis
Tina Seskis grew up in Hampshire, England, and after graduating from the University of Bath spent more than twenty years working in marketing and advertising. One Step Too Far is her debut novel, and was first published independently in the UK, where it shot to the #1 spot on the bestseller list. Her second novel is forthcoming. She lives in North London with her husband and son.
Find out more about Tina at her website, and connect with her on Facebook and Twitter.
Tina's Tour Stops
Tuesday, December 1st: Sara's Organized Chaos
Wednesday, December 2nd: fangirl confessions
Friday, December 4th: From the TBR Pile
Thursday, December 10th: The Book Bag
Tuesday, December 15th: Time 2 Read
Wednesday, December 16th: Booksie's Blog
Friday, December 18th: Stephany Writes
Monday, December 21st: Booked on a Feeling