About Read Bottom Up

• Print Length: 256 pages
• Publisher: Dey Street Books (April 7, 2015)
A charming novel about falling in love (or like) in the digital age—the never-before-seen full story.
Madeline and Elliot meet at a New York City restaurant opening. Flirtation—online—ensues. A romance, potentially eternal, possibly doomed, begins.
And, like most things in life today, their early exchanges are available to be scrutinized and interpreted by well-intentioned friends who are a mere click away.
Madeline and Elliot's relationship unfolds through a series of thrilling, confounding, and funny exchanges with each other, and, of course, with their best friends and dubious confidants (Emily and David). The result is a brand-new kind of modern romantic comedy, in format, in content, and even in creation—the authors exchanged e-mails in real time, blind to each other's side conversations. You will nod in appreciation and roll your eyes in recognition; you'll learn a thing or two about how the other half approaches a new relationship . . . and you will cheer for an unexpected ending that just might restore your faith in falling in love, twenty-first-century style.

Purchase Links
Amazon | IndieBound | Barnes & Noble
About Neel Shah and Skye Chatham
Neel Shah is a screenwriter in Los Angeles. He used to be a reporter at the New York Post and his work has appeared in Glamour, GQ, and New York magazine.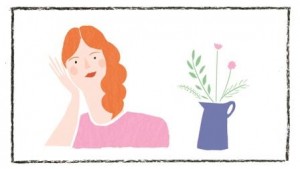 Skye Chatham is a writer living in New York. Her work has appeared in various publications, including GQ and Maxim.
Tour Stops
Tuesday, April 7th: From the TBR Pile
Wednesday, April 8th: A Chick Who Reads
Thursday, April 9th: Sara's Organized Chaos
Friday, April 10th: A Bookish Way of Life
Tuesday, April 14th: BookNAround
Wednesday, April 15th: bookchickdi
Thursday, April 16th: Peeking Between the Pages
Friday, April 17th: 5 Minutes For Books
Monday, April 20th: Booksie's Blog
Wednesday, April 22nd: Bibliotica
Thursday, April 23rd: Thoughts On This 'n That
Monday, April 27th: Mom in Love With Fiction
Tuesday, April 28th: Walking With Nora
Thursday, April 30th: Kritters Ramblings
Monday, May 4th: Svetlana's Reads and Views
Wednesday, May 6th: 100 Pages a Day … Stephanie's Book Reviews
Friday, May 8th: Raven Haired Girl