About All I Love and Know
• Hardcover: 432 pages
• Publisher: William Morrow (July 15, 2014)
With the storytelling power of Wally Lamb and the emotional fidelity of Lorrie Moore, this is the searing drama of an American family on the brink of dissolution, one that explores adoption, gay marriage, and true love lost and found
For years, Matthew Greene and Daniel Rosen have enjoyed a contented domestic life in Northampton, Massachusetts. Opposites in many ways, they have grown together and made their relationship work. But when they learn that Daniel's twin brother and sister-in-law have been killed in a Jerusalem bombing, their lives are suddenly, utterly transformed.
The deceased couple have left behind two young children, and their shocked and grieving families must decide who will raise six-year-old Gal and baby Noam. When it becomes clear that Daniel's brother and sister-in-law had wanted Matt and Daniel to be the children's guardians, the two men find themselves confronted by challenges that strike at the heart of their relationship. What is Matt's place in an extended family that does not completely accept him or the commitment he and Daniel have made? How do Daniel's complex feelings about Israel and this act of terror affect his ability to recover from his brother's death? And what kind of parents can these two men really be to children who have lost so much?
The impact that this instant new family has on Matt, Daniel, and their relationship is subtle and heartbreaking, yet not without glimmers of hope. They must learn to reinvent and redefine their bond in profound, sometimes painful ways. How does a family become strong enough to stay together and endure when its very basis has drastically changed? And are there limits to honesty or commitment—or love?

Purchase Links
Amazon | IndieBound | Barnes & Noble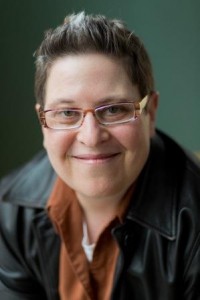 About Judith Frank
Judith Frank is a professor of English at Amherst College. She received a B.A. from Hebrew University in Jerusalem and a Ph.D. in English literature and an M.F.A. in creative writing from Cornell. She was the recipient of a grant from the National Endowment of the Arts, has held residencies at Yaddo and MacDowell, and is the author of a previous novel, Crybaby Butch. She lives in Massachusetts with her partner and two children.
Connect with Judith on Facebook.
Judith's Tour Stops
Tuesday, July 15th: Kritters Ramblings
Wednesday, July 16th: Anita Loves Books
Thursday, July 17th: A Patchwork of Books
Friday, July 18th: Drey's Library
Monday, July 21st: Doing Dewey
Tuesday, July 22nd: BoundbyWords
Wednesday, July 23rd: Time 2 Read
Thursday, July 24th: 5 Minutes For Books
Wednesday, July 30th: Tina's Book Reviews
Thursday, July 31st: A Bookish Way of Life