Hardcover: 400 pages
Publisher: Random House (May 6, 2014)
In her New York Times bestselling memoirs Tender at the Bone and Comfort Me with Apples, Ruth Reichl has brilliantly illuminated how food defines us. Now she celebrates this theme in her dazzling fiction debut—a novel of sisters, family ties, and a young woman who must find the courage to let go of the past in order to embrace her own true gifts.
Billie Breslin has traveled far from her California home to take a job at Delicious!, the most iconic food magazine in New York and, thus, the world. When the publication is summarily shut down, the colorful staff, who have become an extended family for Billie, must pick up their lives and move on. Not Billie, though. She is offered a new job: staying behind in the magazine's deserted downtown mansion offices to uphold the "Delicious Guarantee" –a public relations hotline for complaints and recipe inquiries–until further notice. What she doesn't know is that this boring, lonely job will be the portal to a life-changing discovery.
"[Reichl] is fair-minded, brave, and a wonderful writer." — The New York Times Book Review

Purchase Links
Amazon | Books-A-Million | Barnes & Noble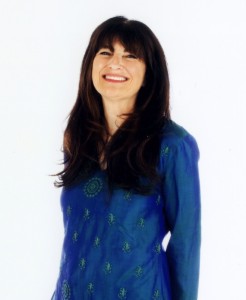 About Ruth Reichl
Ruth Reichl was born and raised in Greenwich Village. She wrote her first cookbook at twenty-one, and went on to be the restaurant critic of both the Los Angeles Times  and The New York Times.  She was editor-in-chief of Gourmet magazine for ten years. She now lives with her husband in upstate New York.
Connect with Ruth:
Ruth Reichl's TLC Book Tours TOUR STOPS:
Monday, April 28th:  Sidewalk Shoes
Tuesday, April 29th:  Kahakai Kitchen
Wednesday, April 30th:  No More Grumpy Bookseller
Saturday, May 3rd:  Books a la Mode – spotlight/giveaway
Monday, May 5th:  Book-alicious Mama
Tuesday, May 6th:  Happy Pretty Sweet
Wednesday, May 7th:  BookNAround
Thursday, May 8th:  Kritter's Ramblings
Friday, May 9th:  Joyfully Retired
Monday, May 12th:  Olduvai Reads
Tuesday, May 13th:  girlichef
Wednesday, May 14th:  Read. Write. Repeat.
Thursday, May 15th:  Bookfoolery
Thursday, May 15th:  Svetlana's Reads and Views
Friday, May 16th:  Books in the City
Tuesday, May 20th:  A Chick Who Reads
Wednesday, May 21st:  Broken Teepee
Thursday, May 22nd:  A Bookish Way of Life
Friday, May 23rd:  2 Kids and Tired
Tuesday, May 27th:  From the TBR Pile