About A Land More Kind Than Home
Paperback: 336 pages
Publisher: William Morrow Paperbacks (January 22, 2013)
In his phenomenal debut novel—a mesmerizing literary thriller about the bond between two brothers and the evil they face in a small North Carolina town—author Wiley Cash displays a remarkable talent for lyrical, powerfully emotional storytelling.
For a curious boy like Jess Hall, growing up in Marshall means trouble when you get caught spying on grown-ups. Adventurous and precocious, Jess is protective of his older brother, Christopher, a mute whom everyone calls Stump. Though their mother has warned them not to snoop, Stump can't help sneaking a look at something he's not supposed to—an act that will have repercussions. It's a wrenching event that thrusts Jess into an adulthood for which he's not prepared. He now knows that a new understanding can bring not only danger and evil—but also the possibility of freedom and deliverance.
Told by resonant and evocative characters, A Land More Kind Than Home is a haunting tale of courage in the face of cruelty and the power of love to overcome the darkness that lives in us all.
"Mesmerizing . . . only Jess knows why his autistic older brother died on the very day he was taken into the church, and it's his voice that we carry away from this intensely felt and beautifully told story." — New York Times Book Review
"Reads as if Cormac McCarthy decided to rewrite Harper Lee's To Kill a Mockingbird." — Richmond Times-Dispatch
"Absorbing . . . Cash illuminate[s] a familiar truth of Southern lit: Many are the ways that fathers fail their sons."— Entertainment Weekly
"The book is a thriller, but it's so beautifully written that you'll be torn about how fast to read it. This is great, gothic Southern fiction."—NPR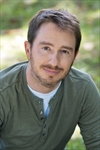 About Wiley Cash
Wiley Cash is from western North Carolina and has a Ph.D. in English from the University of Louisiana-Lafayette. He has held residency positions at Yaddo and the MacDowell Colony and teaches in the low-residency MFA program at Southern New Hampshire University. He and his wife live in West Virginia. This is his first novel.
Find out more about Wiley on his website, connect with him on Facebook, and follow him on Twitter.
Wiley's Tour Stops
Tuesday, January 22nd: Man of La Book
Wednesday, January 23rd: The Book Garden
Thursday, January 24th: Lit and Life
Monday, January 28th: Book Addict Katie
Tuesday, January 29th: BookNAround
Wednesday, January 30th: No More Grumpy Bookseller
Thursday, January 31st: Kritters Ramblings
Monday, February 4th: My Bookshelf
Wednesday, February 6th: Stephany Writes
Friday, February 15th: Reflections of a Bookaholic
Tuesday, February 19th: Luxury Reading