About The House Girl
• Hardcover: 384 pages
• Publisher: William Morrow (February 12, 2013)
Two remarkable women, separated by more than a century, whose lives unexpectedly intertwine . . .
2004: Lina Sparrow is an ambitious young lawyer working on an historic class-action lawsuit seeking reparations for the descendants of American slaves.
1852: Josephine is a seventeen-year-old house slave who tends to the mistress of a Virginia tobacco farm – an aspiring artist named LuAnne Bell.
It is through Lina's father, renowned artist Oscar Sparrow, that Lina discovers a controversy currently rocking the art world: Art historians now suspect that the revered paintings of Lu Anne Bell, an antebellum artist known for her humanizing portraits of the slaves who worked her Virginia tobacco farm, were actually the work of her house slave, Josephine.
A descendant of Josephine's would be the perfect face for the lawsuit—if Lina can find one.   But nothing is known about Josephine's fate following Lu Anne Bell's death in 1852.  In piecing together Josephine's story Lina embarks on a journey that will lead her to question her own life, including the full story of her mother's mysterious death twenty years before.
Alternating between antebellum Virginia and modern-day New York, this searing tale of art and history, love and secrets explores what it means to repair a wrong, and ask whether truth is sometimes more important than justice.
"[A] wise, stirring and assured debut….From page one, I fell under the spell of The House Girl's sensuous prose and was frantically turning pages until its thrilling conclusion." —Maria Semple, author of Where'd You Go, Bernadette
" The House Girl is a heartbreaking, heartwarming novel, ambitious, beautifully told, and elegantly crafted novel. Tara Conklin negotiates great vast swaths of time and tribulation, character and place, with grace, insight, and, simply, love."—Laurie Frankel, author of Goodbye for Now and The Atlas of Love
" Tara Conklin's powerful debut novel is a literary page-turner filled with history, lost love, and buried family secrets…."—Amy Greene, author of Bloodroot
" There's so much to admire in The House Girl—two richly imagined heroines, two fully realized worlds, a deeply satisfying plot—but what made me stand up and cheer was the moral complexity of these characters and the situations they face. I'm grateful for this transporting novel."—Margot Livesey,New York Times bestselling author of The Flight of Gemma Hardy
" The House Girl is an enthralling story of identity and social justice told through the eyes of two indomitable women…."—Hillary Jordan, author ofMudbound and When She Woke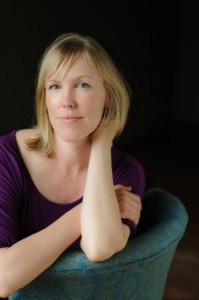 About Tara Conklin
Tara Conklin has worked as a litigator in the New York and London offices of a major corporate law firm but now devotes her time to writing fiction. She received a BA in history from Yale University, a JD from New York University School of Law, and a Master of Law and Diplomacy from the Fletcher School (Tufts University). Tara Conklin's short fiction has appeared in the Bristol Prize Anthology and Pangea: An Anthology of Stories from Around the Globe. Born in St. Croix, she grew up in Massachusetts and now lives with her family in Seattle, Washington.
Find out more about Tara at her website, connect with her on Facebook, and follow her on Twitter.
Tara's Tour Stops
Tuesday, February 12th: The Blog of Lit Wits
Friday, February 15th: Drey's Library
Tuesday, February 19th: Kritters Ramblings
Wednesday, February 20th: Broken Teepee
Monday, February 25th: From L.A. to LA
Tuesday, February 26th: A Patchwork of Books
Tuesday, February 26th: Mrs. Q: Book Addict
Wednesday, February 27th: M. Denise C.
Wednesday, February 27th: Savvy Verse & Wit
Wednesday, February 27th: Unabridged Chick
Thursday, February 28th: Always With a Book
Thursday, February 28th: Reflections of a Bookaholic