We have THREE amazing books in our
November Book Club of the Month Contest!
___________________________________________________________________
Books clubs will love discussing female sleuth Maisie Dobbs in Elegy for Eddie, a post-WWII mystery.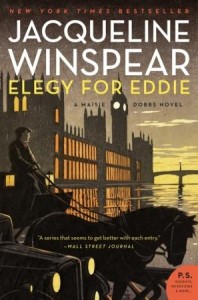 Elegy for Eddie by Jacqueline Winspear
Early April 1933. To the costermongers of Covent Garden—sellers of fruits and vegetables on the London streets—Eddie Pettit was a gentle soul with a near-magical gift for working with horses. So who would want to kill him . . . and why?
Maisie Dobbs's father, Frankie, had been a costermonger, and she remembers Eddie fondly. But it soon becomes clear that powerful political and financial forces are determined to prevent her from learning the truth behind Eddie's death. Maisie's search for answers on the working-class streets of Lambeth leads her to unexpected places and people: to a callous press baron; to a has been politician named Winston Churchill; and, most surprisingly, to Douglas Partridge, the husband of her dearest friend, Priscilla. As Maisie uncovers lies and manipulation on a national scale, she must decide whether to risk everything to see justice done.
___________________________________________________________________
Book clubs will fall head over heels in love with
The Laws of Love by Lisa White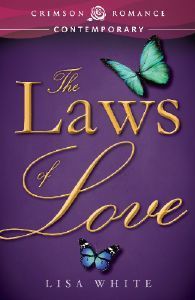 The Laws of Love by Lisa White
Because having it all does not necessarily mean having it all at once…
In a small, Virginia town where fly-fishing is the favorite pastime and Hampton Steel is essentially the only employer, Associate General Counsel Livi Miller believes she has reached the top rung of Hampton Steel's corporate ladder. With her alcoholic boss retiring soon, Livi is the presumptive heir to Hampton Steel's general counsel position. However, in the midst of proving herself promotion-worthy, Livi's high school sweetheart, Jake Cooper, returns from Iraq and causes long-lost butterflies to alight in Livi's emotionally charged stomach. The resulting loss of her promotion to slimy newcomer Edward Winston combines with her rekindled feelings for Jake to place Livi on track to choose between her career and her heart.
If she chooses Hampton Steel, she saves her hometown. If she chooses Jake, she saves her butterflies as well as herself.
---
Book clubs will devour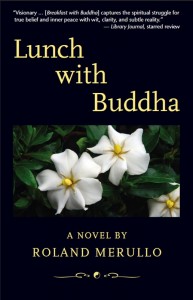 Lunch with Buddha by Roland Merullo
On the surface, Lunch with Buddha is a story about family.  Otto Ringling and his sister Cecelia could not be more different.   He's just turned 50, an editor of food books at a prestigious New York publishing house, a man with a nice home in the suburbs, children he adores, and a sense of himself as being a mainstream, upper-middle-class American.  Cecelia is the last thing from mainstream.  For two decades she's made a living reading palms and performing past-life regressions.  She believes firmly in our ability to communicate with those who have passed on.
It will turn out, though, that they have more in common than just their North Dakota roots.
In Lunch with Buddha, when Otto faces what might be the greatest of life's difficulties, it is Cecelia who knows how to help him.   As she did years earlier in this book's predecessor, Breakfast with Buddha, she arranges for her brother to travel with Volya Rinpoche, a famous spiritual teacher — who now also happens to be her husband.
____________________________________________________________
Please fill out our super short registration form (<—click here) by November 30th for a chance to win a set of up to ten copies of Elegy for Eddie by Jacqueline Winspear, The Laws of Love by Lisa White, or Lunch with Buddha by Roland Merullo for your book club! We will randomly choose winners at the end of the month. This contest is open to clubs in the US and Canada only (our apologies to friends in other countries). 
Best of luck!
We 
LOVE

 Book Clubs!