About And Now We Shall Do Manly Things
• Paperback: 336 pages
• Publisher: William Morrow Paperbacks (October 30, 2012)
In the tradition of Bill Bryson's A Walk in the Woods and A. J. Jacobs's The Know-It-All, Craig J. Heimbuch takes a wry look at some of our most deeply cherished cultural beliefs
Craig J. Heimbuch had never even thought of owning a gun when, in his early thirties, he was given a twelve-gauge Winchester over-under shotgun by his father. The black sheep, so to speak, of his Midwestern family, Craig was possibly the only male Heimbuch never to have taken an animal. But now that he had a shotgun, he figured he might as well try it out, and in so doing, explore the meaning of manhood while getting closer to his hunting-enthusiast dad.
And Now We Shall Do Manly Things is the witty, moving, and insightful story of one man's quest to free himself from the shackles of his domesticated suburban lifestyle by immersing himself for one year in the hunting culture his family has always cherished. Along the way Heimbuch learns what putting food on the table once entailed and what it means to be a man in America—and discovers that it's possible to be a committed father, a loving spouse, and a hunter without being mistaken for a gun-toting lunatic.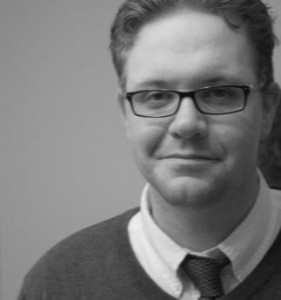 About Craig Heimbuch
Craig J. Heimbuch is an award-winning journalist and author. He is currently online editorial content strategist for BBDO/Proximity WorldWide, providing strategic direction for editorial content websites around the world.
Follow Craig on Tumblr and Twitter and learn more about the book at HarperCollins.com.
Craig's Tour Stops
Tuesday, October 30th: 50 Books Project
Thursday, November 1st: Veronica MD
Tuesday, November 6th: In the Next Room
Monday, November 12th: BookNAround
Tuesday, November 13th: World's Strongest Librarian
Monday, November 19th: Wingshot
Tuesday, November 20th: Marian's Hunting Stories
Wednesday, November 21st: Man of La Book
Saturday, December 2nd: The Locavore Hunter