We have TWO terrific books in our June Book Club of the Month Contest!
—————————————————————————————————–
Some family secrets can shatter the very bedrock of who you are. Book clubs will love delving into a startling chapter of Latin American history and one woman's search for truth in Perla.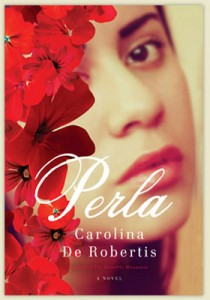 Perla by Carolina De Robertis
Perla Correa grew up a privileged only child in Buenos Aires with a polished yet aloof mother and a straight-laced Naval officer father, whose profession she learned early not to disclose in a country still reeling from the abuses perpetrated by the deposed military dictatorship. Although Perla understands that her parents were on the wrong side of the conflict, her love for her Papá is unconditional. But when she is startled by an uninvited visitor, she begins a journey that will force her to confront the unease she has long suppressed, and make a wrenching decision about who she is, and will become.
———————————————————————————————
Difficult choices, life-changing decisions
Book Clubs will find much to discuss in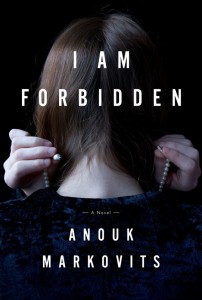 I Am Forbidden by Anouk Markovits
I AM FORBIDDEN is a family saga set in the most insular and fundamentalist sect of Hasidic Jews, the Satmar. Spanning generations, cultures, and continents, from pre–World War II Transylvania to 1960s Paris to contemporary New York, I AM FORBIDDEN traces the collisions between unwavering love, unyielding law, and centuries of tradition.
In 1939 Transylvania, five-year-old Josef Lichtenstein survives the brutal murder of his family by the Romanian Iron Guard and is rescued by Florina, a Gentile maid who raises him as her own. Five years later, Josef rescues a little girl, Mila Heller, after her parents are killed running toward the leader of their community, Yoel Teitelbaum (the Satmar Rebbe), who is on board the Kasztner train. (Kasztner, a Zionist envoy, has been hailed by some as a hero for securing the escape of more than 1,600 Jews who would otherwise have been deported to Auschwitz. However, others view Kasztner as a collaborator who saved the lives of a few, including his own family and those who could pay, rather than urge the masses to resist deportation.)
As I AM FORBIDDEN unfolds, Josef helps Mila reach the home of Zalman Stern, a scholar and leader in his community. It is under Zalman's roof that Mila becomes a sister to his daughter Atara. After the war, Zalman separates Josef from his adoptive mother and sends him to the new Satmar community the Rebbe is building in America; Mila and the Sterns flee to begin a new life in Paris. As the daughters mature, Mila's faith intensifies. Eventually, Mila moves to Williamsburg, Brooklyn, to marry Josef, while Atara, to seek personal and intellectual freedom, must make the painful decision to leave her family.
Mila and Atara grow apart over the years and are reunited when the devout Mila, after ten years of childlessness, breaks holy law by going outside her marriage in a last effort to become pregnant. Mila's secret will make pariahs of her daughter, and her daughter's children—if it is ever revealed. In spare and exquisite writing, I AM FORBIDDEN brings to life a community in extremes, taking us deep inside the minds of those who struggle to leave fundamentalist environments, and into the souls of those who struggle to stay.
---
Please fill out our super short registration form (<—click here) by June 30th for a chance to win a set of up to ten copies of Perla, or a set of up to ten copies of I Am Forbidden for your book club! We will randomly choose a winner at the end of the month. This contest is open to clubs in the US and Canada only (our apologies to friends in other countries)
Best of luck!
We
LOVE

Book Clubs!