The time has come to announce the finalists in our March Contest for Authors.  We asked authors to tell us why they needed a free TLC Book Tour, and tell us they did, with limericks and riddles and offers of chocolate chip cookies, among other things!
We've been reading through the entries as they came in and dreading having to choose.  WHO KNEW they would be so good, and so different, and that it would be this difficult to narrow down the entrants to 5 finalists!?  We loved them all!
But, decide we must… so here they are, in random order.  Now it is YOUR TURN to choose!  Please vote on your favorite entry (one vote only, please.)  The author who receives the most votes will win a free tour.  We will announce the winner on April 15th, 2012.
Rayme Waters, author of The Angels' Share, writes: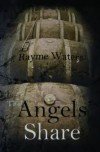 Little girl writer,
Her imagination packed,
Got a fairytale ending
Including a book contract
Now she's written a novel
About love, meth and wine
To be published by Winter Goose
In late summertime
With hope and luck and
Bootstraps galore,
This author dreams of a TLC tour
Delivering readers to her timeless story
Of a young woman overcoming trouble
And going for glory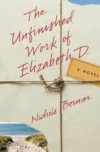 "How are you going to travel for a book tour?" asks my husband. "What about the nights I have to be away on business?"
We look across the room where the 11yo is having a pillow fight with the 6yo, and the 9yo is trying to sneak Girl Scout cookies before dinner. The 2yo is crying because, moments before, the 4yo had his finger knuckle-deep in his ear and announced proudly, "I can touch his brain!"
We've enlisted my parents for one week with the kids, and there will be some other piecemeal travel. But the bulk of my book promotion will need to be via social media, the same beautiful tool that let a stay-at-home mom of five network in the publishing business and get this far. Because of twitter and blogs, my kitchen has been a conference room, a cocktail party, a water cooler.
God bless the internets.
Jacqueline E. Luckett, author of Passing Love, writes: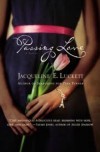 A setting sun fades
Reasons written by moonlight
Shadows wait for dawn
1.   8 years after my divorce, my mother still prays I'll find a wealthy man and remarry. Forget him! I need exposure that translates to sales and  another book deal.
2.   No publisher's marketing budget for my novel. I'm on my own (maybe I do need that wealthy guy!).
3.   So I can launch my "Tell 10 to Tell 10" campaign.
4.   My 89-year-old mother needs more posts for the scrapbook for her unborn grandchildren.
5.   Smack dab in the middle of my life, I finally know my passion. I need help spreading the word.
6.      Maybe I'll find a wealthy man for my mother to marry.
I promise batches of my mother's chocolate chip cookies and undeniably addictive peanut brittle. You'll want more and beg me to be in the Final Five, as I am your only access to these tasty treats.
.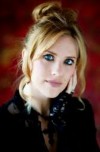 A.G. Howard, author of the young adult fantasy Splintered, writes:
Inspired by Lewis Carroll's perplexing riddle, "Why is a raven like a writing desk?", I offer my book tour plea: I need a tour like a raven needs a writing desk; for what good is an endless supply of ink-tipped quills, without a platform to build the book upon?
.
.
.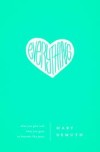 There once lived a writer named Mary,
Who published 12 books—very scary.
She promoted and signed,
In ten bookstores with lines.
Her promo zeal soon morphed to "wary."
She wrote yet another fun book,
Not merely for Kindle and Nook.
She thrilled at the cover,
A white heart that did hover,
On a turquoise-blue background for looks
Thomas Nelson (her publisher) declared
"About TLC Book Tours, we care!
Would you write a few lines,
Perhaps throw in a rhyme?
Adding humor and laughs if you dare?"
So Mary whose last name's DeMuth,
Took a swig of some aging vermouth.
She pecked and she typed,
Her brow she did wipe,
For it's so hard to rhyme with DeMuth.
Her book has a title that boasts
Of a subject much broader than toast
It's called EVERYTHING
Which has a lovely, sweet ring
But it needs a free blog tour the most!
READERS!  We've changed the voting format today (Apr 3), but don't worry, all previous 608 votes will be included in the final tally.
Please vote (only once) for your favorite entry.