For our September 2012 contest,
AUTHORS
Why do YOU need a TLC Book Tour?
Sharpen up those  pencils and tell us in 150 words or less how a TLC Book Tour could benefit you and your new book for a chance to win a free 10-blog TLC Book Tour.
Be sincere, be funny, be lyrical, be blunt, beg, plead, offer to wash our cars.  We don't care- any style entry is completely fine with us.
We'll pick our top 5 favorite entries on March 31st, 2012.  The top 5 entries will be announced here on our website and on our Facebook Page.   We will ask bloggers and readers to vote on their favorite.  The winner will be announced on April 15th, 2012.
GOOD LUCK!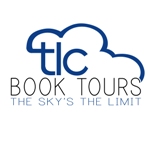 The fine print:  The contest is open to traditionally published authors only. The winning tour must start sometime between June 15th and October 15th, 2012. The winning author must be able to furnish review copies (a combination of print and e-copies is fine) themselves or through their publisher and have them shipped to bloggers on their tour. The winning author must be open to Q&A's from their tour hosts.