Paperback: 368 pages
Publisher: Penguin (Non-Classics); 1 edition (December 27, 2011)
The phone rings. It's your daughter. She's been dead for four months. So begins Ian Hunt's fight to get his daughter back. Hunt is a police dispatcher in the small East Texas town of Bulls Mouth. The call comes at the end of his shift, and it's from his daughter, Maggie. Maggie, whose funeral he recently attended.
The call is cut-off by the man who snatched Maggie from her bedroom seven years ago. Up until that moment, the assumption was that Maggie had been murdered, but Ian has never given up hope of finding her. A basic description of the kidnapper is all Ian has to go on.
The trail leads to a local couple, but this is just the start of Ian's battle to get his daughter back. What follows is a bullet-strewn cross-country chase along Interstate 10, from Texas to California.
An action-packed thriller whose East Texas setting evokes No Country for Old Men and whose story calls to mind that of Jaycee Dugard, THE DISPATCHER is sure to keep readers hooked until the very last page.
"Violent, vivid, and disturbing, The Dispatcher is a stomach churner. If you want a book that grabs you—almost chokes you—and won't let go, this is it. But it should come with a warning label: Caution, a serious writer at work."—Ridley Pearson, #1 New York Times bestselling author of Killer Summer
"The Dispatcher grabs the reader on page one and never lets go. It's a classic yet bracingly contemporary story of kidnapping, violence, and a father's ferocious courage."—Jonathan Santlofer, author of Anatomy of Fear 
"A well-written, fast-paced book . . . along the order Quentin Tarantino, with a long and bloody trail to the end." —Charlaine Harris, bestselling author of the Sookie Stackhouse series
About Ryan David Jahn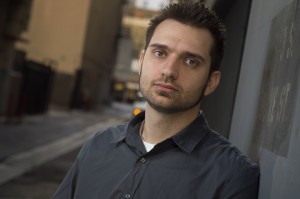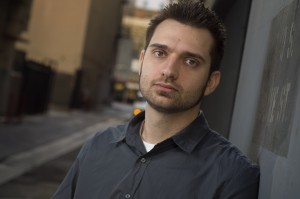 Ryan David Jahn won the Crime Writers Association debut novel prize for Good Neighbors (Penguin, 2011). He left school at sixteen to work in a record store and subsequently joined the army. Since 2004 he has worked in television and film. He grew up in Arizona, Texas, and California and recently moved from Los Angeles to Louisville, Kentucky, where he plans to set his next novel.
For more info about Ryan and his work, please visit his website, www.ryandavidjahn.com.
Ryan David Jahn's TLC Book Tours TOUR STOPS:
Monday, February 13th:  Chaotic Compendiums
Tuesday, February 14th:  Ted Lehmann's Bluegrass, Books, and Brainstorms
Thursday, February 16th:  A Bookworm's World
Monday, February 20th:  Life in Review
Wednesday, February 22nd:  Reading on a Rainy Day
Wednesday, February 29th:  Dan's Journal
Thursday, March 1st:  Wordsmithonia
Monday, March 5th:  Book Reviews by Elizabeth A. White
Tuesday, March 6th:  Man of La Book
Thursday, March 8th:  Crime Fiction Lover
Monday, March 12th:  Book Addict Katie
Tuesday, March 13th:  The House of Crime and Mystery
Wednesday, March 14th:  A Library of My Own
Wednesday, March 14th:  Unabridged Chick
Thursday, March 15th:  Mockingbird Hill Cottage
Wednesday, March 21st:  Fiction Addict
Thursday, March 29th:  Raging Bibliomania