About Overbite
• Paperback: 304 pages
• Publisher: William Morrow Paperbacks (February 7, 2012)
Meena Harper has bitten off more than she can chew . . .
Meena has a special gift, but only now does anyone appreciate it. Her ability to predict how everyone she meets will die has impressed the Palatine Guard—a powerful secret demon-hunting unit of the Vatican—and they've hired her to work at their new branch in Lower Manhattan. Sure, Meena's ex-boyfriend was Lucien Antonescu, son of Dracula. But that was before he (and their relationship) went up in flames, and now she's sworn off vampires for good—even though she firmly believes that just because they've lost their souls, it doesn't mean they can't love.
Convincing her new partner, über-demon-hunter Alaric Wulf, that vampires can be redeemed won't be easy . . . especially when a deadly new threat arises, endangering not only the Palatine, but Meena's friends and family as well. As she unravels the truth, Meena will find her loyalties tested, her true feelings laid bare . . . and temptations she never even imagined before nearly impossible to resist.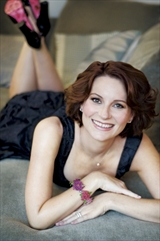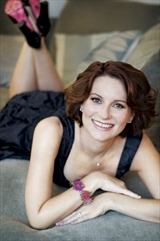 About Meg Cabot
Meg Cabot was born in Bloomington, Indiana. In addition to her adult contemporary fiction she is the author of the bestselling young adult fiction series, The Princess Diaries. She lives in Key West, FL with her husband.
Website | Blog | Facebook | Twitter
Meg's Tour Stops
Tuesday, February 7th: Reading Lark
Wednesday, February 8th: The Road to Here
Thursday, February 9th: Life In Review
Friday, February 10th: Just Joanna
Monday, February 13th: The Englishist
Tuesday, February 14th: Jenny Love to Read
Monday, February 20th: Book Drunkard
Tuesday, February 21st: Diary of a Stay at Home Mom
Thursday, February 23rd: girlichef
Friday, February 24th: Chick Lit Reviews and News
Thursday, March 1st: Stiletto Storytime
Friday, March 2nd: Peeking Between the Pages
Friday, March 2nd: Seaside Book Nook
Tuesday, March 6th: A Soul Unsung