Hardcover: 322 pages
Publisher: Five Star (September 7, 2011)
Miracles can be damned inconvenient. That's what thirty-four-year-old stroke victim Jonathan Hooper learns when he wakes up after spending six years in a coma. Everyone calls Jonathan's recovery a "miracle," but since nobody had expected him to recover, his sudden awakening becomes an awkward intrusion on the lives of his family and friends. To make matters worse, Jonathan doesn't even recognize these people. The stroke has wiped away most of Jonathan's memory, while the coma has withered his body.
In short, Jonathan's not the man he used to be – whoever that was.
The only bright spot for Jonathan is Rebecca Chase, a young woman he meets in the hospital's long-term recovery unit. A stroke has drastically changed her personality, making her a stranger to her husband. Gone is the vivacious trophy wife, replaced by a shy, awkward woman with a knack for saying exactly the wrong thing.
Constantly reminded how badly they fit in, Jonathan and Rebecca find much in common with each other as they work on rebuilding – and rediscovering – their lives. But while Rebecca copes with her husband's frustrated attempts at "fixing" her, Jonathan finds mounting evidence that the man he used to be was not necessarily a very good man. And everywhere he turns, Jonathan keeps discovering more secrets that his own loved ones are keeping from him.
A steadily accelerating story exploring the irony, humor, and opportunity that can accompany personal calamity, Me Again follows the intertwined paths of two people forced to start over in life: one looking for his place in a world that has moved on without him, the other struggling to navigate a relationship with a man who wishes she were someone else.
"A beautifully wrought tale of courage, hope, and awakenings of all kinds."  ~ Sara Gruen, author of Water for Elephants
"Heart and humor are inseparable in Keith Cronin's engaging debut."  ~ Susan Henderson, author of Up from the Blue
"A work that will make readers laugh and think." ~ Lauren Baratz-Logsted, author of  The Thin Pink Line
About Keith Cronin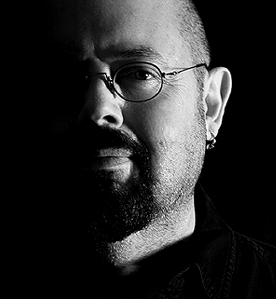 Keith Cronin is a corporate speechwriter and professional rock drummer who has performed and recorded with artists including Bruce Springsteen, Clarence Clemons, and Pat Travers. He is also becoming informally known as "the title guy," having provided the title for Sara Gruen's blockbuster "Water for Elephants," as well as Susan Henderson's HarperCollins debut "Up from the Blue."
Keith's fiction has appeared in Carve Magazine, Amarillo Bay, The Scruffy Dog Review, Zinos, and a University of Phoenix management course. A native of South Florida, Keith spends his free time serenading local ducks and squirrels with his ukulele.
Visit him online at his website, keithcronin.com, or on Facebook.
Keith Cronin's TLC Book Tours TOUR STOPS:
Monday, September 12th:  girlichef
Tuesday, September 13th:  Bibliophiliac
Thursday, September 15th:  Stephanie's Written Word
Monday, September 19th:  Lit and Life
Wednesday, September 21st:  Book Club Classics!
Thursday, September 22nd:  Unabridged Chick
Monday, September 26th:  Sarah Reads Too Much
Wednesday, September 28th:  Jenn's Bookshelf
Thursday, September 29th:  Girls Gone Reading
Monday, October 3rd:  Life in the Thumb
Wednesday, October 5th:  Coffee and a Book Chick
Thursday, October 6th:  Well Read Wife
Monday, October 10th:  Estella's Revenge
Tuesday, October 11th:  Caribousmom
Thursday, October 13th:  Book Reviews by Elizabeth A. White
Thursday, October 20th:  A Cozy Reader's Corner