Hardcover: 448 pages
Publisher: Putnam Adult (August 4, 2011)
From the author of The Creation of Eve comes a tale of love and madness, royal intrigue and marital betrayal, set during the Golden Age of Spain.
Juana of Castile, third child of the Spanish monarchs Isabel and Fernando, grows up with no hope of inheriting her parents' crowns, but as a princess knows her duty: to further her family's ambitions through marriage. Yet stories of courtly love, and of her parents' own legendary romance, surround her. When she weds the Duke of Burgundy, a young man so beautiful that he is known as Philippe the Handsome, she dares to hope that she might have both love and crowns. He is caring, charming, and attracted to her-seemingly a perfect husband.
But what begins like a fairy tale ends quite differently.
When Queen Isabel dies, the crowns of Spain unexpectedly pass down to Juana, leaving her husband and her father hungering for the throne. Rumors fly that the young Queen has gone mad, driven insane by possessiveness. Who is to be believed? The King, beloved by his subjects? Or the Queen, unseen and unknown by her people?
One of the greatest cautionary tales in Spanish history comes to life as Lynn Cullen explores the controversial reign of Juana of Castile-also known as Juana the Mad. Sweeping, page-turning, and wholly entertaining, Reign of Madness is historical fiction at its richly satisfying best.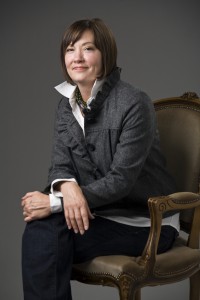 About Lynn Cullen
Lynn Cullen is the author of The Creation of Eve, named among the best fiction books of 2010 by The Atlanta Journal- Constitution and as an April 2010 Indie Next selection. She is also the author of numerous award-winning books for children, including the young adult novel I Am Rembrandt's Daughter, which was a 2007 Barnes & Noble "Discover Great New Writers" selection, and an ALA Best Book of 2008. An avid traveler and historian, Cullen lives in Atlanta.
Connect with Lynn on her website and on Facebook.
.
.
Lynn Cullen's TLC Book Tours TOUR STOPS:
Monday, July 25th:  In the Hammock
Tuesday, July 26th:  Rundpinne
Wednesday, July 27th:  Unabridged Chick
Thursday, July 28th:  Debbie's Book Bag
Monday, August 1st:  The Broke and the Bookish
Wednesday, August 3rd:  Books Like Breathing
Thursday, August 4th:  Peeking Between the Pages
Monday, August 8th:  2 Kids and Tired Book Reviews
Tuesday, August 9th:  Broken Teepee
Wednesday, August 10th:  Raging Bibliomania
Monday, August 15th:  A Library of My Own
Tuesday, July 16th:  Life in Review
Wednesday, August 17th:  Simply Stacie
Thursday, August 18th:  Book Addiction
Monday, August 22nd:  One Book Shy of a Full Shelf
Saturday, September 10th:  Cafe of Dreams
Monday, Spetember 12th:  Starting Fresh
Thursday, September 15th:  Unabridged Chick – author interview