Hardcover: 304 pages
Publisher: Bloomsbury USA (May 10, 2011)
This is a book about a brother and a sister. It's a book about best friends, the secrets forged in childhood, and starting over; about triumph and tragedy, and everything in between. More than anything, it's a book about love in all its forms.
In a remarkably honest and confident voice, Sarah Winman has written the story of a memorable young heroine, Elly, and her loss of innocence—a magical portrait of the pull and power of a fabulous but flawed family and the ordinary and extraordinary events that shape their everyday lives. Beginning in 1968 and spanning four decades, from Essex and Cornwall to the streets of New York, When God Was a Rabbit follows the bond of love and secrets between Elly and her brother, Joe—and the increasing concern Elly feels for her spirited best friend, her soul mate, who has secrets of her own.  With its wit and sparkle, its engaging, sometimes dark portrayal of eccentricity, and its themes of memory and identity, When God Was a Rabbit is a love letter to true friendship and the unbreakable bond of fraternal love.
Funny, poignant, joyous, and utterly compelling, When God Was a Rabbit heralds the start of a remarkable literary career from an extraordinary new voice in fiction.
"Affecting and original."—Library Journal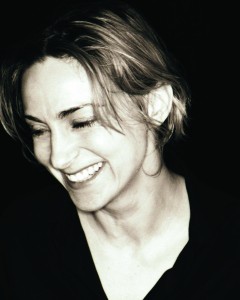 "Sarah Winman has written this book in the exact way events in a childhood—and a life—accrue, and I've never seen anyone able to do that so well. Brilliant, funny, and moving, When God Was a Rabbit is a captivating novel!"—Robb Forman Dew, author of Being Polite to Hitler
About Sarah Winman
Sarah Winman is an actress who attended the Webber Douglas Academy of Dramatic Art and has gone on to act in theater, film, and on television. When God was a Rabbit is her debut novel. She lives in London.
Connect with Sarah on Facebook.
Sarah Winman's TLC Book Tours TOUR STOPS:
Monday, May 16th:  Books Like Breathing
Wednesday, May 18th:  Life in Review
Thursday, May 19th:  Bellas Novella
Friday, May 20th:  Chick Lit Reviews
Monday, May 23rd:  A Bookworm's World
Wednesday, May 25th:  Book Reviews by Molly
Thursday, May 26th:  Books and Cooks
Thursday, June 2nd:  Take Me Away
Monday, June 6th:  Nomad Reader
Thursday, June 9th:  Rundpinne
Monday, June 27th:  In the Next Room
Wednesday, June 29th:  In the Next Room (author guest post)