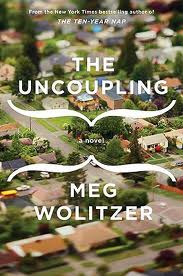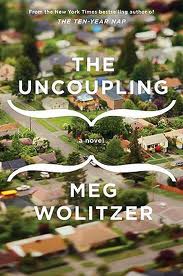 "Wolitzer writes of a spell cast upon a town—but she superbly casts it upon the reader as well.  This deftly written tale of bewildered women (and their men) is always surprising and always engaging, both funny and serious at the same time, a wonderful read."—Elizabeth Strout, New York Times–bestselling author of Olive Kitteridge
Hardcover: 288 pages
Publisher: Riverhead Hardcover (April 5, 2011)
When the elliptical new drama teacher at Stellar Plains High School chooses for the school play Lysistrata—the comedy by Aristophanes in which women stop having sex with men in order to end a war—a strange spell seems to be cast over the school. Or, at least, over the women. One by one throughout the high school community, perfectly healthy, normal women and teenage girls turn away from their husbands and boyfriends in the bedroom, for reasons they don't really understand. As the women worry over their loss of passion, and the men become by turns unhappy, offended, and above all, confused, both sides are forced to look at their shared history, and at their sexual selves in a new light.
As she did to such acclaim with the New York Times bestseller The Ten-Year Nap, Wolitzer tackles an issue that has deep ramifications for women's lives, in a way that makes it funny, riveting, and totally fresh—allowing us to see our own lives through her insightful lens.
About Meg Wolitzer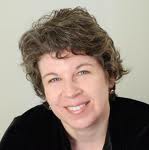 Meg Wolitzer is the author of eight previous novels, including The Ten-Year Nap, The Position, and The Wife. Her short fiction has appeared in The Best American Short Stories and The Pushcart Prize. She lives in New York City.
Connect with Meg on her Facebook page.
.
.
Meg Wolitzer's TLC Book Tours TOUR STOPS:
Friday, April 1st:  The Literate Housewife Review
Monday, April 4th:  In the Next Room
Tuesday, April 5th:  I'm Booking It
Wednesday, April 6th:  The 3 R's Blog
Thursday, April 7th:  A Musing Reviews
Friday, April 8th:  Chick Lit Reviews
Monday, April 11th:  Red Headed Book Child
Tuesday, April 12th:  Regular Rumination
Wednesday, April 13th: Lit and Life
Thursday, April 14th:  Bewitched Bookworms
Monday, April 18th:  Rundpinne
Tuesdasy, April 19th:  Nomad Reader
Wednesday, April 20th:  Peeking Between the Pages
Thursday, April 21st:  Acting Balanced
Monday, April 25th:  Everyday I Write the Book
Wednesday, April 27th:  Debbie's Book Bag