Paperback: 336 pages
Publisher: Thomas Nelson (January 11, 2011)
While Charlotte is focusing on uncovering sordid information on columnist Daniel Wilmot, her heart leads her into uncharted territory.
During the summer of 1900 Charlotte Hale, a native Newporter and secretary for the Rhode Island Reporter, accepts an undercover assignment as a temporary governess to Daniel Wilmont's children in order to secretly gather evidence against him. As he helps her rediscover God, Charlotte learns that Daniel is an honorable man. They unexpectedly fall in love despite their different backgrounds and social positions. Charlotte soon realizes she must defend Daniel against the forces set against him—a willful student with a romantic crush and the newspaper editor determined to destroy his reputation.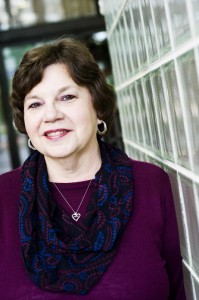 About Cara Lynn James
Cara Lynn James is the author of Love on a Dime. She's received contest awards from Romance Writers of America and the American Christian Fiction Writers. She resides in Florida with her husband Jim.  Love on Assignment is her second novel.  For more information, visit www.caralynnjames.com.
.
.
.
Cara Lynn James TLC Book Tours TOUR STOPS:
Monday, January 10th:  Book Hooked Blog
Tuesday, January 11th:  Two Kids and Tired
Wednesday, January 12th:  Books, Movies, and Chinese Food
Thursday, January 13th:  Life in Review
Sunday, January 16th:  Reviews from the Heart – Love on a Dime
Monday, January 17th:  A Fair Substitute for Heaven
Tuesday, January 18th:  Reviews from the Heart
Wednesday, January 19th:  Book Reviews by Molly
Monday, January 24th:  The Ignorant Historian
Wednesday, January 26th:  Along the Way
Monday, January 31st:  Amusing Reviews
Thursday, February 3rd:  A Cozy Reader's Corner Reviews
Monday, February 7th:  Tina's Book Reviews
Wednesday, February 9th:  Arms of a Sister
Monday, February 14th:  Crazy for Books