Hardcover: 264 pages
Publisher: HCI (September 1, 2010)
"The truth is that we all have felt ugly.  The sin is that we let this word shame us, control us, and define us."
— Toni Raiten-D'Antonio, LCSW
Have you heard about the Ugly Problem?  Vanity and disgust over our looks, our weight, our inevitable aging have become commonplace-even expected-but their pervasiveness and control over our well being, our decision-making, and our identity have gotten out of control!  Ugly as Sin is a brave and searingly honest exploration of the taboo subject of ugliness and how it affects every one of us in a direct and profound way.
The fear of being ugly has poisoned our minds, impeded our spirits, and sidetracked us from what really matters.  This universal fear, which psychotherapist Toni Raiten-D'Anotonio calls "ugliphobia" affects how we develop as individuals, how we relate to each other, and, most of all, how we feel about ourselves.  Our politics, religion, and cultural development even rely heavily on appearance-based bigotry that acts as the last acceptable form of prejudice.  Ugly as Sin is a provocative and timely call to action to reverse the devastating repurcussions of the Ugly Problem.
Overcoming ugliphobia begins with having the courage to embrace our own ugliness and, in the process, accept our humanity.  That sounds easier said than done, which is why it is with profound empathy and wisdom that Raiten-D'Anotonio ultimately offers readers inspiration, hope, and peace, as well as tools for finding
About Toni Raiten-D'Antonio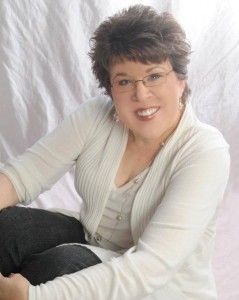 Toni Raiten-D'Antonio, LCSW, is a well-known psychotherapist with a thriving private practice in Suffolk County, Long Island. She is a professor of psychology and social work at Empire State College. Prior to becoming a therapist she worked in television and theater as both a performer and producer. She has two daughters and lives in New York with her husband, the Pulitzer Prize-winning writer Michael D'Antonio.
TLC Book Tours TOUR STOPS for Ugly As Sin:
Wednesday, September 8th:  Rundpinne
Thursday, September 9th:  Proud Book Nerd
Monday, September 13th:  Book Nut
Monday, September 13th:  Silver and Grace
Wednesday, September 15th:  Book Addiction
Thursday, September 16th:  Girls Gone Reading
Monday, September 20th:  Scraps of Life
Tuesday, September 21st:  A Fanatic's Book Blog
Wednesday, September 22nd:  Not So Ordinary Girls
Thursday, September 23rd:  Sashay Magazine