Hardcover: 432 pages
Publisher: Crown (July 6, 2010)
Arriving in the mail one day is a taunting letter that ends with a simple declaration "See how well I know your secrets-just think of a number." Eerily, those who comply find that the letter writer has predicted their random choice exactly.
For Dave Gurney, just retired as the NYPD's top homicide investigator and forging a new life with his wife, Madeleine, in upstate New York, the letters are oddities that begin as a diverting puzzle but quickly ignite a massive serial-murder investigation.
Brought in as an investigative "consultant," Gurney soon accomplishes deductive breakthroughs that have local police in awe. Yet, with each taunting move by his seemingly clairvoyant opponent, Gurney feels his tragedy-marred past rising up to haunt him, his marriage approaching a dangerous precipice, and, finally, a dark, cold fear building that he's met an adversary who can't be stopped.
"With its edge-of-the-chair suspense, memorable characters that jump off the pages, and elegant and deft writing, John Verdon's Think Of A Number is a stunning debut." —Faye Kellerman
"Think Of A Number is a subtle and intelligent thriller of the first order. With his gripping premise, well-drawn characters, and relentless escalation of suspense, John Verdon has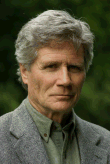 penned an exciting debut. Don't miss it." —Lisa Unger
Check out more praise for Think of a Number HERE!
Starting on 7/12 and running through 7/25, THINK OF A NUMBER is being offered as an e-book for the special price of $5.99!  Click here to connect to the Random House website where you can purchase the ebook.  The special e-book pricing will be available from any retailer that sells ebooks (Amazon, B&N.com, Sony, etc.)
About John
JOHN VERDON has held several executive positions with Manhattan advertising firms, but like his protagonist, he recently relocated with his wife to rural upstate New York.
Think of a Number is his first novel. To learn more about John, click HERE.
John Verdon's TLC Book Tours TOUR STOPS:
Tuesday, July 6th: Simply Stacie
Wednesday, July 7th: A Bookworm's World
Thursday, July 8th: Luxury Reading
Friday, July 9th: Rundpinne
Monday, July 12th: The Book Faery Reviews
Tuesday, July 13th:  Rough Edges
Wednesday, July 14th: Starting Fresh
Thursday, July 15th: My Random Acts of Reading
Friday, July 16th:  'Til We Read Again
Monday, July 19th: Book Junkie
Wednesday, July 21st:  Knowing the Difference
Thursday, July 22nd:  Readaholic
Friday, July 23rd:  Lesa's Book Critiques
Tuesday, July 27th: Jen's Book Thoughts
Tuesday, July 27th:  Things I'd Rather Be Doing Review & Interview
Wednesday, July 28th:  Pop Culture Nerd