In the vein of The Alienist, 31 Bond Street transports readers back to New York City of the 19th century with an unending series of suspenseful twists and turns.
When the brutally stabbed and nearly decapitated body of a society dentist is found in his townhouse in lower Manhattan, the identity of the killer becomes a question that consumes national interest in the days preceding the Civil War.
Set against the background of a bustling and corrupt New York City in 1857, 31 Bond Street is a fascinating archeological dig, taking the reader through the minutiae of a buried past, only to uncover circumstances that are shockingly contemporary; a sensationalist press, burgeoning new wealth, a booming real estate market, and race and gender conflicts. The novel vividly exposes a small slice of lost history as it explores New York City on the eve of the Civil War.
Visit the 31 Bond Street website to read an excerpt or watch the trailer.
About Ellen Horan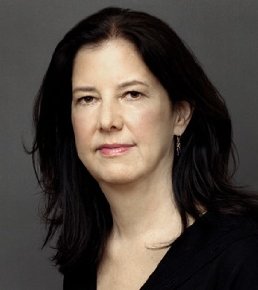 Ellen Horan previously worked as a freelance photo editor for magazines and books in New York City. She has a background in painting and visual art. 31 Bond Street is her first novel.
Connect with Ellen:
On her Website
On Facebook
On Twitter
.
.
.
Ellen Horan's TLC Book Tours TOUR STOPS:
Tuesday, July 6th:  Word Lily
Wednesday, July 7th:  Rundpinne
Thursday, July 8th:  Musings of a Bookish Kitty
Monday, July 12th:  Simply Stacie
Tuesday, July 13th:  Novel Whore
Wednesday, July 14th:  Ask Miss A
Thursday, July 15th:  Life and Times of a "New" New Yorker
Monday, July 19th:  The 3 R's Blog
Tuesday, July 20th:  Scraps of Life
Wednesday, July 21st:  A Few More Pages
Thursday, July 22nd:  Novel Whore- Gabriella
Friday, July 23rd:  Starting Fresh
Monday, July 26th:  Caribousmom
Tuesday, July 27th:  The Tome Traveller
Wednesday, July 28th:  Jo-Jo Loves to Read!!!
Thursday, July 29th:  Bibliofreak
Monday, August 2nd:  A Bookworm's World
Tuesday, August 3rd:  Jen's Book Thoughts