As we approach Mothers Day and Fathers Day, perhaps we should consider that a letter composed with an open and honest heart might well be the greatest gift of all to those we love.
Hardcover: 160 pages
Publisher: Ballantine Books (February 16, 2010)
Dear Elizabeth,
It's early morning and I'm sitting here wondering where you are, hoping you're all right . . .
A fight, ended by a slap, sends Elizabeth out the door of her Baton Rouge home on the eve of her fifteenth birthday. Her mother, Laura, is left to fret and worry—and remember. Wracked with guilt as she awaits Liz's return, Laura begins a letter to her daughter, hoping to convey "everything I've always meant to tell you but never have."
In her painfully candid confession, Laura shares memories of her own troubled adolescence in rural Louisiana, growing up in an intensely conservative household. She recounts her relationship with a boy she loved despite her parents' disapproval, the fateful events that led to her being sent away to a strict Catholic boarding school, the personal tragedy brought upon her by the Vietnam War, and, finally, the meaning of the enigmatic tattoo below her right hip.
Absorbing and affirming, George Bishop's magnificent debut brilliantly captures a sense of time and place with a distinct and inviting voice. Letter to My Daughter is a heart-wrenching novel of mothers, daughters, and the lessons we all learn when we come of age.
"A first novel of immense power." – Pat Conroy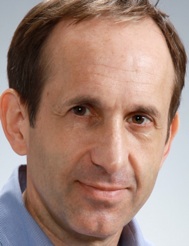 "When Laura understands how distant she and her daughter have become; when she sees at last that the very survival of their family is at stake; she turns to the one thing that she hopes will save their relationship—the most intimate demonstration of her love that she can think of: a letter.
I chose the epistolary form, as old as the Bible itself, for my novel Letter to My Daughter because when we need to say the things that matter most to us, we say it in a letter.
If my novel prompts just one reader to pick up a pen and "write down everything I've always meant to tell you but never have," then I'll consider it a resounding success." George Bishop
George Bishop, Jr. graduated with degrees in English Literature and Communications from Loyola University in New Orleans before moving to Los Angeles to become an actor. He later traveled overseas as an English teacher to Czechoslovakia, Turkey and Indonesia before returning to the States to earn his MFA in Creative Writing at the University of North Carolina in Wilmington, where he studied under Clyde Edgerton, Wendy Brenner, and Rebecca Lee.
After several years of teaching at UNC Wilmington, he moved back overseas to India, and most recently he taught at Toyo University in Tokyo.
His stories and essays have appeared in many publications. He currently lives in New Orleans where he's working on his next book.
Letter to My Daughter (Ballantine Books, 2010) is his first published novel. Visit George's website HERE.
George Bishop's TLC Book Tours TOUR STOPS:
Tuesday, May 4: Savvy Verse and Wit
Wednesday, May 5: Luxury Reading
Thursday, May 6: Overstuffed
Monday, May 10: Juggling Life
Tuesday, May 11: Suko's Notebook
Wednesday, May 12: Diary of an Eccentric
Monday, May 17: Books and Movies
Tuesday, May 18: Book Club Classics
Wednesday, May 19: Book Nut
Thursday, May 20: not that you asked
Monday, May 24th:  Feminist Review
Tuesday, May 25: Lit and Life