About Chow Hounds: Why Our Dogs are Getting Fatter – A Vet's Plan to Save Their Lives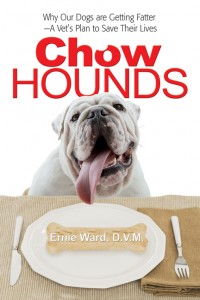 Dogs are man's best friend. But unfortunately, our modern lifestyle is the worst thing for their well being. In fact, almost half of the 75 million dogs in North America are overweight or obese.
As a practicing vet and founder of the Association for Pet Obesity Prevention, Dr. Ernie Ward exposes why we as a nation have created a Perfect Storm of Portly Pets: pet food manufacturers have tweaked their foods to the point that they have addicted our dogs to sugar and fat; pet food labels are so confusing that most owners overfeed their pets by 25 percent; some pet food formulas are too high in carbohydrates, causing a burgeoning number of 'carboholic' dogs; and our sedentary lifestyle has turned active dogs into couch potatoes. But there are ways for pet owners to break the chow hound cycle, and Dr. Ernie's prescriptive plan will show them how. He will help dog lovers discover:
Must-know tips to stock your pet's pantry: finding pet food without added fat, fillers, sugar, and salt; choosing the right protein/carb mix; and picking the correct diet for your dog's life stage
Homemade meals and healthy treats that won't pack on the pounds
The good, the bad, and the ugly of nutritional supplements and weight loss formulas
The best activities to maximize your pet's fitness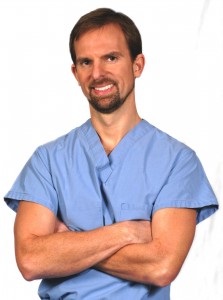 With cutting-edge research and practical tips, Dr. Ernie's plan can help every pet be in the best shape of their lives..
Dr. Ernest Ward, DVM, or "Dr. Ernie," is a practicing veterinarian who is dedicated to helping pets and their humans live healthier lives. He appears regularly on the Rachael Ray Show, and has been featured on Animal Planet, NBC Nightly News, and CNN. He has authored and contributed to over forty-five veterinary journal articles in North America, England, Canada, Japan, and China, and has published two training videos. He lectures extensively in the United States, Canada, Europe, and China, and was awarded the Speaker of the Year award from the North American Veterinary Conference in 2004. An athlete himself, he is an avid racer; he completed the inaugural Ford Ironman World Championships and the 2008 Escape from Alcatraz triathlon.
Dr. Ernie's TLC Book Tours TOUR STOPS:
Monday, April 5th:  Ready When You Are, CB
Tuesday, April 6th:  Hey, Lady!  Whatcha Readin'?
Thursday, April 8th:  Care's Online Book Club
Monday, April 12th:  Life of a Busy Wife
Wednesday, April14th:  Life is a Patchwork Quilt
Monday, April 19th:  Savvy Verse and Wit
Wednesday, April 21st:  The Book Lady's Blog
Thursday, April 22nd:  The Electrical Book Cafe
Tuesday, April 27th:  Caribousmom
Thursday, April 29th:  A Novel Menagerie