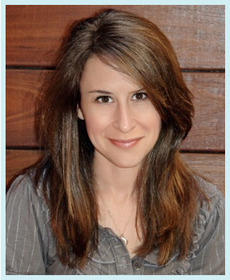 Allison Winn Scotch is a frequent contributor to numerous magazines and websites including American Baby, American Way, Bride's, Cooking Light, Family Circle, Fitness, Glamour, InStyle Weddings, Lifetime Television, Men's Fitness, Men's Health, Parents, Prevention, Redbook, Self, Shape, Stuff, USA Weekend, Woman's Day, Women's Health, ivillage.com, msn.com, and women.com.
She is also the author of the novel, The Department of Lost and Found. Allison lives in New York with her husband and their son and daughter.
Visit her blog, "Ask Allison," at www.allisonwinn.com.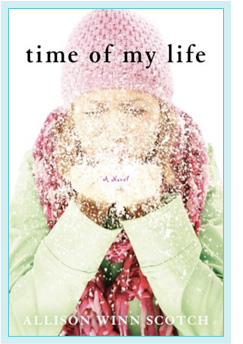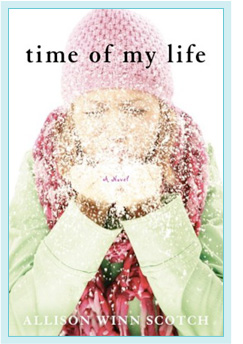 Three Rivers Press
On sale: August 4, 2009
ISBN: 978-0-307-40858-7
304 pages
Most readers have had that "what-if" person in their pasts, the one they could have ended up with, or maybe the one that they fantasize about even after they've married or moved on. In her bestselling novel, TIME OF MY LIFE, Allison Winn Scotch explores what might happen if readers could live their lives all over again and change the course of history.
Jillian Westfield has the perfect husband, the perfect baby, and the perfect home in the suburbs, but sometimes she finds herself wondering about the life she left behind. A few short years earlier, she was living with her undeniably attractive but unreliable boyfriend Jackson, working a demanding job at an ad agency, partying too much, and living in a less-than-perfect New York apartment. But those days were full of possibility and free of diaper changes, trips to the grocery store, and endless days fulfilling only the needs of her daughter and husband. Now, discontented in her faltering marriage, Jillian can't help but think about what her life would have been like if she hadn't married Henry, quit her job to be a stay-at-home mom, or spurned her mother's own attempts to reconcile after two decades of silence. What if she'd stayed with Jackson in their run-down apartment and tried a little harder to make their relationship work? What if she'd answered her mother's letter? What would her life be like now?
One morning, Jillian gets a chance to find out. She wakes up in her old apartment, right in the middle of her life as it was seven years ago, before she'd left Jackson and her job and ignored her mother's letter. With twenty-twenty hindsight, Jillian has the chance to discover "what if" once and for all—and to decide which life she really wants.
With its hardcover debut last fall, this smart, entertaining, and inspiring story was a reading group favorite and New York Times bestseller. Now in paperback, and with a movie adaptation in the works, TIME OF MY LIFE is sure to win over readers, reviewers, and anyone who has ever Googled an ex.
"A clever, entertaining look at the compromises women make—and the dangers of getting what you ask for." —People
"This is the kind of unputdownable book you'll really hope gets turned into a movie." —Cosmopolitan
"[A] hilarious read." —Redbook
"Insightful and honest, Winn Scotch keeps it light but delves into the dark doubts of the road not taken."
—Family Circle
"Scotch is a fluent, spirited writer…" —Boston Globe
Allison Winn Scotch's TLC Book Tours TOUR STOPS
Monday, August 17th: Hey Lady! Whatcha Readin'?
Wednesday, August 19th: Peeking Between the Pages
Thursday, August 20th: Melissa's Bookshelf
Monday, August 24th:  Infinite Shelf
Wednesday, August 26th: Book Soulmates
Thursday, August 27th:  Luxury Reading
Monday, August 31st:  Devourer of Books
Wednesday, September 2nd:  2 Kids and Tired Book Reviews
Tuesday, September 8th: Linus's Blanket
Thursday, September 10th:  Literate Housewife
Monday, September 14th: Presenting Lenore
Wednesday, September 16th:  Stephanie's Written Word
Thursday, September 17th: Diary of an Eccentric