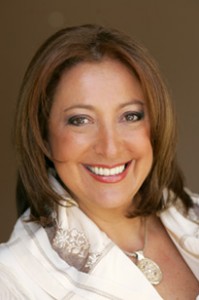 Dr. Ana Nogales is a clinical psychologist with years of experience helping clients whose lives have been impacted by parental infidelity. She is the founder of Nogales Psychological Counseling, Inc. and Clinical Director of the nonprofit organization that she founded, Casa de la Familia, established for victims of crime.  She practices in Los Angeles and Orange Counties, supervising a clinical program of forty bilingual-bicultural mental health professionals.
The author of Latina Power! and Dr. Ana Nogales' Book of Love, Sex, and Relationships, Dr. Nogales is also a well known media expert who has hosted her own television and radio programs and written an ongoing column for La Opinion, the country's #1 Spanish language newspaper, as well as other media outlets.  Featured at workshops and conferences throughout the United States and Latin America, including at the Omega Institute and the Women's Foundation, Dr. Nogales appeared with Nobel Prize Laureate, Rigoberta Menchu Tum at the 2007 Women, Power and Peace Conference.

 
Visit Dr. Nogales' website HERE.
Whether you are a betrayed parent, a parent who cheated, or an adult child whose parent was unfaithful, reading this book will help you understand and courageously deal with the adverse effects of parental infidelity.
In Parents Who Cheat, Ana Nogales, Ph.D., combines her reflections from her thirty-five years of clinical practice with her current research, which includes an unprecedented 'Parents Who Cheat Survey,' to reveal the profound effects on children and adult children when one parent betrays the other.
          *  What are the emotional consequences for the child- young or adult- when his or her parent cheats?
          *  What does infidelity teach children, and is there a difference between how boys and girls process and react to the circumstances?
          *  How can parents undergoing an infidelity crisis help their child cope with his or her reactions?
Parents Who Cheat explains how a child's perception of love and marriage can be forever altered, how self-esteem and trust are often severely damaged, and why adult children whose parents were unfaithful often choose unfaithful partners or become unfaithful themselves.  Ana Nogales offers advice and practical solutions and points the way toward healing, forgiveness, and healthier and more trusting relationships with parents and partners.
Dr. Ana Nogales' TLC Book Tours TOUR STOPS:
Monday, July 27th:  Single Mom Finding Herself
Monday, August 3rd:  Cindy's Love of Books
Wednesday, August 5th:  Traveling Through Space and Time