About The Other Alcott
• Paperback: 432 pages
• Publisher: William Morrow Paperbacks (September 5, 2017)
Named one of POPSUGAR's 25 Books to Read This Fall!
Elise Hooper's debut novel conjures the fascinating, untold story of May Alcott—Louisa's youngest sister and an artist in her own right.
We all know the story of the March sisters, heroines of Louisa May Alcott's Little Women. But while everyone cheers on Jo March, based on Louisa herself, Amy March is often the least favorite sister. Now, it's time to learn the truth about the real "Amy", Louisa's sister, May.
Stylish, outgoing, creative, May Alcott grows up longing to experience the wide world beyond Concord, Massachusetts. While her sister Louisa crafts stories, May herself is a talented and dedicated artist, taking lessons in Boston, turning down a marriage proposal from a well-off suitor, and facing scorn for entering what is very much a man's profession.
Life for the Alcott family has never been easy, so when Louisa's Little Women is published, its success eases the financial burdens they'd faced for so many years. Everyone agrees the novel is charming, but May is struck to the core by the portrayal of selfish, spoiled "Amy March." Is this what her beloved sister really thinks of her?
So May embarks on a quest to discover her own true identity, as an artist and a woman. From Boston to Rome, London, and Paris, this brave, talented, and determined woman forges an amazing life of her own, making her so much more than merely "The Other Alcott."
"Elise Hooper's thoroughly modern debut gives a fresh take on one of literature's most beloved families. To read this book is to understand why the women behind Little Women continue to cast a long shadow on our imaginations and dreams. Hooper is a writer to watch!"—Elisabeth Egan, author of A Window Opens

Purchase Links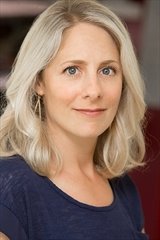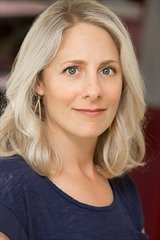 About Elise Hooper
Though a New Englander by birth (and at heart), Elise Hooper lives with her husband and two young daughters in Seattle, where she teaches history and literature.
Find out more about Elise at her website, and connect with her on Facebook, Twitter, and Instagram.
Tour Stops
Friday, September 8th: Tina Says…
Wednesday, September 13th: Jathan & Heather
Thursday, September 14th: History from a Woman's Perspective
Monday, September 18th: Lit.Wit.Wine.Dine.
Thursday, September 21st: bookchickdi
Friday, September 22nd: A Bookish Affair
Monday, September 25th: Literary Lindsey
Tuesday, September 26th: BookNAround
Wednesday, September 27th: She's All Booked
Thursday, September 28th: Openly Bookish
Friday, September 29th: Books and Bindings
Tuesday, October 3rd: View From the Birdhouse
Wednesday, October 4th: A Chick Who Reads
Monday, October 9th: Bibliotica
Wednesday, October 11th: A Literary Vacation