About The Essex Serpent
• Hardcover: 432 pages
• Publisher: Custom House (June 6, 2017)
Costa Book Award Finalist, Waterstones Book of the Year, winner of the British Book Awards Fiction Book of the Year and overall Book of the Year
"[T]he most deeply satisfying fiction you will read this year."
–Waterstones Book of the Year
An exquisitely talented young British author makes her American debut with this rapturously acclaimed historical novel, set in late nineteenth-century England, about an intellectually minded young widow, a pious vicar, and a rumored mythical serpent that explores questions about science and religion, skepticism, and faith, independence and love.
When Cora Seaborne's brilliant, domineering husband dies, she steps into her new life as a widow with as much relief as sadness: her marriage was not a happy one. Wed at nineteen, this woman of exceptional intelligence and curiosity was ill-suited for the role of society wife. Seeking refuge in fresh air and open space in the wake of the funeral, Cora leaves London for a visit to coastal Essex, accompanied by her inquisitive and obsessive eleven-year old son, Francis, and the boy's nanny, Martha, her fiercely protective friend.
While admiring the sites, Cora learns of an intriguing rumor that has arisen further up the estuary, of a fearsome creature said to roam the marshes claiming human lives. After nearly 300 years, the mythical Essex Serpent is said to have returned, taking the life of a young man on New Year's Eve. A keen amateur naturalist with no patience for religion or superstition, Cora is immediately enthralled, and certain that what the local people think is a magical sea beast may be a previously undiscovered species. Eager to investigate, she is introduced to local vicar William Ransome. Will, too, is suspicious of the rumors. But unlike Cora, this man of faith is convinced the rumors are caused by moral panic, a flight from true belief.
These seeming opposites who agree on nothing soon find themselves inexorably drawn together and torn apart—an intense relationship that will change both of their lives in ways entirely unexpected.
Hailed by Sarah Waters as "a work of great intelligence and charm, by a hugely talented author," The Essex Serpent is "irresistible . . . you can feel the influences of Mary Shelley, Bram Stoker, Wilkie Collins, Charles Dickens, and Hilary Mantel channeled by Perry in some sort of Victorian séance. This is the best new novel I've read in years" (Daily Telegraph, London).

Purchase Links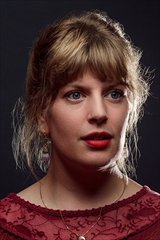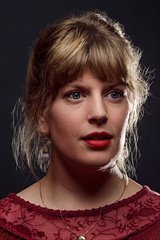 About Sarah Perry
Sarah Perry was born in Essex in 1979. Her first novel, After Me Comes the Flood, was longlisted for the Guardian First Book Award and the Folio Prize. She lives in Norwich. The Essex Serpent is her American debut.
Find out more about Sarah at her website, and connect with her on Twitter.
Tour Stops
Tuesday, June 6th: A Bookish Affair
Wednesday, June 7th: Reading Reality
Monday, June 12th: Dwell in Possibility
Tuesday, June 13th: Book by Book
Wednesday, June 14th: From the TBR Pile
Wednesday, June 14th: No More Grumpy Bookseller
Thursday, June 15th: Always With a Book
Friday, June 16th: Emerald City Book Review
Friday, June 16th: History from a Woman's Perspective
Tuesday, June 20th: BookNAround
Wednesday, June 21st: 100 Pages a Day…Stephanie's Book Reviews
Thursday, June 22nd: Into the Hall of Books
Friday, June 23rd: Bibliophiliac