About Kiss Carlo
• Hardcover: 544 pages
• Publisher: Harper (June 20, 2017)
From Adriana Trigiani, the beloved New York Times-bestselling author of The Shoemaker's Wife, comes an exhilarating epic novel of love, loyalty, and creativity—the story of an Italian-American family on the cusp of change.
It's 1949 and South Philadelphia bursts with opportunity during the post-war boom. The Palazzini Cab Company & Western Union Telegraph Office, owned and operated by Dominic Palazzini and his three sons, is flourishing: business is good, they're surrounded by sympathetic wives and daughters-in-law, with grandchildren on the way. But a decades-long feud that split Dominic and his brother Mike and their once-close families sets the stage for a re-match.
Amidst the hoopla, the arrival of an urgent telegram from Italy upends the life of Nicky Castone (Dominic and his wife's orphaned nephew) who lives and works with his Uncle Dom and his family. Nicky decides, at 30, that he wants more—more than just a job driving Car #4 and more than his longtime fiancée Peachy DePino, a bookkeeper, can offer. When he admits to his fiancée that he's been secretly moonlighting at the local Shakespeare theater company, Nicky finds himself drawn to the stage, its colorful players and to the determined Calla Borelli, who inherited the enterprise from her father, Nicky must choose between the conventional life his family expects of him or chart a new course and risk losing everything he cherishes.
From the dreamy mountaintop village of Roseto Valfortore in Italy, to the vibrant streets of South Philly, to the close-knit enclave of Roseto, Pennsylvania, to New York City during the birth of the golden age of television, Kiss Carlo is a powerful, inter-generational story that celebrates the ties that bind, while staying true to oneself when all hope seems lost.
Told against the backdrop of some of Shakespeare's greatest comedies, this novel brims with romance as long buried secrets are revealed, mistaken identities are unmasked, scores are settled, broken hearts are mended and true love reigns. Trigiani's consummate storytelling skill and her trademark wit, along with a dazzling cast of characters will enthrall readers. Once again, the author has returned to her own family garden to create an unforgettable feast. Kiss Carlo is a jubilee, resplendent with hope, love, and the abiding power of la famiglia.

Purchase Links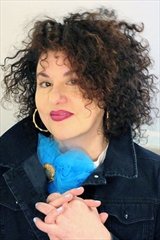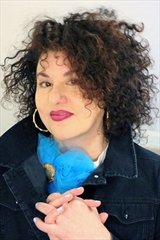 About Adriana Trigiani
Adriana Trigiani is the bestselling author of 17 books, which have been published in 36 countries around the world. She is a playwright, television writer/producer and filmmaker. She wrote and directed the film version of her novel Big Stone Gap, which was shot entirely on location in her Virginia hometown. She is co-founder of the Origin Project, an in-school writing program that serves more than a thousand students in Appalachia. She lives in Greenwich Village with her family.
Visit Adriana at her website: www.adrianatrigiani.com, like her on Facebook, and follow her on Twitter and Instagram.
Tour Stops
Tuesday, June 20th: Life By Kristen
Wednesday, June 21st: bookchickdi
Thursday, June 22nd: A Night's Dream of Books
Friday, June 23rd: Time 2 Read
Monday, June 26th: Library of Clean Reads
Tuesday, June 27th: Based on a True Story
Wednesday, June 28th: Always With a Book
Friday, June 30th: View from the Birdhouse
Monday, July 3rd: Kritters Ramblings
Tuesday, July 4th: The many thoughts of a reader
Wednesday, July 5th: Tina Says…
Friday, July 7th: My Journey Back
Friday, July 7th: Stephany Writes
Monday, July 10th: Wining Wife
Tuesday, July 11th: West Metro Mommy
Wednesday, July 12th: BookNAround
Thursday, July 13th: Ms. Nose in a Book
Thursday, July 13th: Thoughts On This 'n That
Tuesday, July 18th: Bibliotica