About Concepción and the Baby Brokers
• Paperback: 236 pages
• Publisher: Rain Mountain Press; First edition (March 15, 2017)
In nine thematically linked stories set largely in Guatemala, Concepción and the Baby Brokers brings to life characters struggling with universal emotions and dilemmas in a place unfamiliar to most Americans. From the close-knit community of Todos Santos to the teeming danger of Guatemala City, to a meat-packing plant in Michigan and the gardens of Washington DC, Deborah Clearman shows us the human cost of international adoption, drug trafficking, and immigration.
A Cup of Tears, the opening novella, reveals a third-world baby farm, seen through the eyes of a desperate wet nurse, a baby broker, and an American adoptive mother. In "The Race" a young man returns to his native village to ride in a disastrous horse race. "English Lessons" tells of a Guatemalan immigrant in Washington DC who learns more than English from a public library volunteer. A teenage girl tries to trap her professor into marriage in "Saints and Sinners."
With searing humanity, Clearman exposes the consequences of American exceptionalism, and the daily magic and peril that inform and shape ordinary lives.
Praise
"In these vivid and often heart-wrenching stories, Deborah Clearman illuminates Guatemalan culture at ground level, through characters whose struggles are palpable and moving. The collection couldn't be more timely, or necessary."
—Julie Salamon, Wendy and the Lost Boys
"With deep respect for Guatemalan culture, particularly its variations in the beautiful, haunted town of Todos Santos, Deborah Clearman gives us these lovely, captivating stories out of Guatemala. Hers is a voice worth hearing; these are stories worth reading."
–Mark Brazaitis, Julia & Rodrigo and The River of Lost Voices: Stories from Guatemala

Purchase links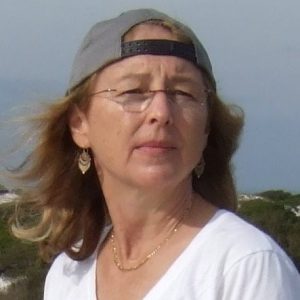 About Deborah Clearman
Deborah Clearman is the author of a novel Todos Santos, from Black Lawrence Press. Her short fiction has appeared in numerous literary journals. She is the former Program Director for NY Writers Coalition, and she teaches creative writing in such nontraditional venues as senior centers, public housing projects, and the jail for women on Rikers Island. She lives in New York City and Guatemala.
Visit www.deborahclearman.com.
Tour Stops
Monday, April 10th: A Bookish Affair
Wednesday, April 19th: Eliot's Eats
Monday, April 24th: From the TBR Pile
Thursday, April 27th: Savvy Verse & Wit
Monday, May 8th: Lit and Life
Tuesday, May 9th: Bibliotica
Monday, May 15th: Bookish Way of Life
Thursday, May 18th: 5 Minutes For Books
Monday, May 22nd: Bibliophiliac
Tuesday, May 23rd: Kahakai Kitchen