About One Part Plant
• Hardcover: 256 pages
• Publisher: Harper Wave (February 21, 2017)
"This book is joyful, playful, delicious, and guess what? It will also change your life. I invite you to follow Jessica into the vast green wilderness." —Lena Dunham
Wellness advocate and podcaster Jessica Murnane is the friend you never knew you had. And she's here with a cookbook to help you make a change you never thought was possible.
In One Part Plant, Jessica has a friendly request: that you eat just one meal plant-based meal each day. There's no crazy diet plan with an anxiety-inducing list of forbidden foods. Or pages filled with unattainable goals based on an eating philosophy that leaves you feeling hungry and deprived. Instead, Jessica offers you the tools to easily and deliciously make plants the star of your plate–no matter how much junk food occupies it now.
Jessica knows what it's like to have less than healthy eating habits. Just a few short years ago, her diet consisted of three major food groups: Sour Patch Kids, Diet Coke, and whatever Lean Cuisine had the most cheese. But when her endometriosis — a chronic and painful condition — left her depressed and desperate for help, she took the advice of a friend and radically overhauled her diet. Within months, her life dramatically changed — her pain started to fade and she felt like herself again.
With a unique style and playful tone, Jessica shares what she's learned on her way to healing her body through food. She keeps it simple and, most importantly, delicious — with 100 allergy-friendly recipes like Creamy Mushroom Lasagna, Easy Vegetable Curry Bowls, Triple Berry Skillet Cobbler, and Chocolate Chunk Cookies.
Featuring her top ten pantry basics, practical advice, and colorful and bold photography, One Part Plant is an inspiring and educational guide to eating real and feeling your best.

Purchase Links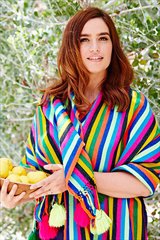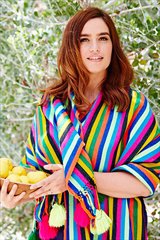 About Jessica Murnane
Jessica Murnane is a wellness advocate, podcast host, and creator of the One Part Plant movement. She has a certification in Plant-Based Nutrition from the T. Colin Campbell Center for Nutrition Studies and works to raise awareness for endometriosis and women's health issues. Jessica has contributed to and appeared in countless magazines and websites, including Mind Body Green, The Coveteur, Food 52, PopSugar, and Chalkboard Magazine and has spoken at Apple and Taste Talks. She interviews some of the biggest names in food, lifestyle, and design on the popular One Part Podcast. Through her website (jessicamurnane.com), classes, and restaurant partnerships, she's working to get everyone on this planet to start eating one plant-based meal each day. She lives in Charleston, South Carolina with her husband, son, and lots of palm trees.
Connect with Jessica on Facebook, Twitter, and Instagram.
Tour Stops
Tuesday, February 21st: Literary Quicksand
Wednesday, February 22nd: Just Commonly
Friday, February 24th: Broken Teepee
Monday, February 27th: Wall-to-Wall Books
Tuesday, February 28th: Sidewalk Shoes
Wednesday, March 1st: Rebecca Radish
Thursday, March 2nd: Say Yum
Monday, March 6th: Dreaming Big
Monday, March 6th: Shawn on Food
Tuesday, March 7th: Emerald City Book Review
Wednesday, March 8th: Doing Dewey
Friday, March 10th: Create With Joy
Monday, March 13th: Not Just Sunday Dinner
Tuesday, March 14th: Mother's Kitchen