About The Well-Tempered City
• Hardcover: 480 pages
• Publisher: Harper Wave (September 13, 2016)
In the vein of Jane Jacobs's The Death and Life of Great American Cities and Edward Glaeser's Triumph of the City, Jonathan F. P. Rose—a visionary in urban development and renewal—champions the role of cities in addressing the environmental, economic, and social challenges of the twenty-first century.
Cities are birthplaces of civilization; centers of culture, trade, and progress; cauldrons of opportunity—and by 2080 will be home to 80 percent of the world's population. As the twenty-first century progresses, metropolitan areas will bear the brunt of global megatrends such as climate change, natural resource depletion, population growth, income inequality, mass migration, and education and health disparity, among many others.
In The Well-Tempered City, Jonathan F. P. Rose—the man who "repairs the fabric of cities"—distills a lifetime of interdisciplinary research and firsthand experience into a five-pronged model for designing and reshaping cities with the goal of equalizing their landscape of opportunity. Drawing from the musical concept of "temperament," Rose argues that well-tempered cities can be infused with systems that bend the arc of their development toward equality, resilience, adaptability, and well-being, to achieve ever-unfolding harmony between civilization and nature. While these goals may never be fully attained, if we at least aspire to them, and approach every plan and constructive step with this intention, our cities will be richer and happier.
A celebration of the city and an impassioned argument for its role in addressing important issues in these volatile times, The Well-Tempered City is a well-reasoned, hopeful blueprint for a thriving metropolis—and the future.

Purchase Links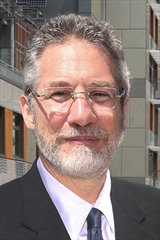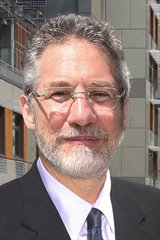 About Jonathan F. P. Rose
JONATHAN F. P. ROSE works with cities and not-for-profits to plan and build affordable and mixed-income housing and cultural, health, and educational centers. Recognized for creating communities that literally heal both residents and neighborhoods, Rose is one of the nation's leading thinkers on the integration of environmental, social, and economic solutions to issues facing cities today.
For his work as founder of the investment, development, and urban planning firm Jonathan Rose Companies, he has received awards from the Urban Land Institute, the American Institute of Architects, the American Planning Association, and the National Trust for Historic Preservation, among many others. With Diana Calthorpe Rose, he is cofounder of the Garrison Institute and the creator of its Climate Mind and Behavior program.
Find out more about Rose and The Well-Tempered City at www.welltemperedcity.com.
Tour Stops
Tuesday, September 13th: Laura's Reviews
Tuesday, September 20th: Wining Wife
Wednesday, September 21st: Andrew Alexander Price
Monday, September 26th: Tina Says…
Tuesday, September 27th: 100 Pages a Day…Stephanie's Book Reviews
Monday, October 3rd: The Plaza Perspective
Wednesday, October 5th: Goodspeed Update
Thursday, October 6th: myurbanist
Thursday, October 6th: Market Urbanism
Thursday, October 6th: Antiplanner
Friday, October 7th: Joe Urban
Friday, October 7th: Ronald Rovers
TBD: The Corner Side Yard