About Closed Casket
• Hardcover: 320 pages
• Publisher: William Morrow (September 6, 2016)
"What I intend to say to you will come as a shock…"
With these words, Lady Athelinda Playford — one of the world's most beloved children's authors — springs a surprise on the lawyer entrusted with her will. As guests arrive for a party at her Irish mansion, Lady Playford has decided to cut off her two children without a penny . . . and leave her vast fortune to someone else: an invalid who has only weeks to live.
Among Lady Playford's visitors are two strangers: the famous Belgian detective Hercule Poirot, and Inspector Edward Catchpool of Scotland Yard. Neither knows why he has been invited — until Poirot begins to wonder if Lady Playford expects a murder. But why does she seem so determined to provoke a killer? And why — when the crime is committed despite Poirot's best efforts to stop it — does the identity of the victim make no sense at all?

Purchase Links
About Agatha Christie
Agatha Christie is the most widely published author of all time, outsold only by the Bible and Shakespeare. Her books have sold more than a billion copies in English and another billion in a hundred foreign languages. She died in 1976.
Learn more about Agatha Christie through her official website.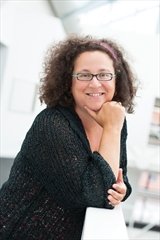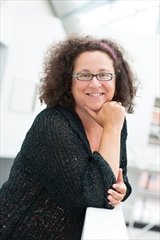 About Sophie Hannah
Sophie Hannah is the New York Times-bestselling author of numerous psychological thrillers, which have been published in 27 countries and adapted for television, as well as The Monogram Murders, the first Hercule Poirot novel authorized by the estate of Agatha Christie.
Connect with Sophie Hannah through her website, or follow her on Facebook or Twitter.
Tour Stops
Tuesday, September 6th: A Chick Who Reads
Wednesday, September 7th: I Wish I Lived in a Library
Thursday, September 8th: A Bookworm's World
Monday, September 12th: Joyfully Retired
Tuesday, September 13th: A Bookish Way of Life
Wednesday, September 14th: Dwell in Possibility
Monday, September 19th: Reading Reality
Tuesday, September 20th: Bibliotica
Wednesday, September 21st: 5 Minutes For Books
Thursday, September 22nd: In Bed with Books