About The Hummingbird
• Paperback: 336 pages
• Publisher: William Morrow Paperbacks; Reprint edition (June 28, 2016)
Deborah Birch is a seasoned hospice nurse who never gives up—not with her patients, not in her life. But her skills and experience are fully tested by the condition her husband, Michael, is in when he returns from his third deployment to Iraq. Tormented by nightmares, anxiety, and rage, Michael has become cold and withdrawn. Still grateful that he is home at last, Deborah is determined to heal him and restore their loving, passionate marriage.
But Michael is not her only challenge. Deborah's primary patient is Barclay Reed, a retired history professor and fierce curmudgeon. An expert on the Pacific Theater of World War II, Barclay is suffering from terminal kidney cancer and haunted by ghosts from his past, including the academic scandal that ended his career.
Barclay's last wish is for Deborah to read to him from his final and unfinished book—a little-known story from World War II that may hold the key to helping Michael conquer his demons. Together, nurse, patient, and soldier embark on an unforgettable emotional journey that transforms them all, offering astonishing insights into life and death, suffering, and finding peace.

Purchase Links
HarperCollins | Amazon | Barnes & Noble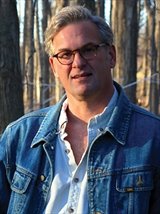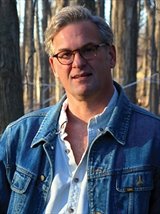 About Stephen P. Kiernan
Stephen P. Kiernan is a graduate of Middlebury College, Johns Hopkins University, and the University of Iowa Writers' Workshop. During his more than twenty years as a journalist, he has won numerous awards, including the Brechner Center's Freedom of Information Award, the Scripps Howard Award for Distinguished Service to the First Amendment, and the George Polk Award. He is the author of The Curiosity, his first novel, and two nonfiction books. He lives in Vermont with his two sons.
Find out more about Stephen at his website and connect with him on Facebook.
Tour Stops
Tuesday, June 28th: BookNAround
Thursday, June 30th: Sharon's Garden of Book Reviews
Thursday, June 30th: Kritters Ramblings
Friday, July 1st: A Bookish Way of Life
Tuesday, July 5th: No More Grumpy Bookseller
Wednesday, July 6th: she treads softly
Thursday, July 7th: Bibliotica
Friday, July 8th: Cerebral Girl in a Redneck World
Monday, July 11th: Literary Feline
Tuesday, July 12th: 5 Minutes For Books
Wednesday, July 13th: Lesa's Book Critiques
Thursday, July 14th: Into the Hall of Books
Monday, July 18th: The Book Diva's Reads