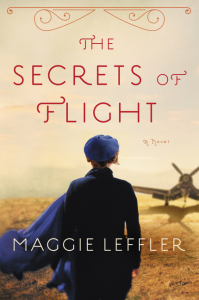 About The Secrets of Flight
• Paperback: 368 pages
• Publisher: William Morrow Paperbacks (May 3, 2016)
This captivating, breakout novel—told in alternating viewpoints—brings readers from the skies of World War II to the present day, where a woman is prepared to tell her secrets at last.
Estranged from her family since just after World War II, Mary Browning has spent her entire adult life hiding from her past. Now eighty-seven years old and a widow, she is still haunted by secrets and fading memories of the family she left behind. Her one outlet is the writing group she's presided over for a decade, though she's never written a word herself. When a new member walks in—a fifteen-year-old girl who reminds her so much of her beloved sister Sarah—Mary is certain fate delivered Elyse Strickler to her for a reason.
Mary hires the serious-eyed teenager to type her story about a daring female pilot who, during World War II, left home for the sky and gambled everything for her dreams—including her own identity.
As they begin to unravel the web of Mary's past, Mary and Elyse form an unlikely friendship. Together they discover it's never too late for second chances and that sometimes forgiveness is all it takes for life to take flight in the most unexpected ways.

Purchase Links
HarperCollins | Amazon | Barnes & Noble
About Maggie Leffler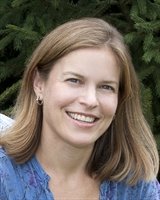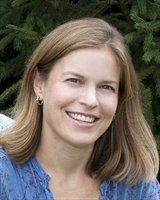 Maggie Leffler is an American novelist and a family medicine physician. A native of Columbia, Maryland, she graduated from the University of Delaware and volunteered with AmeriCorps before attending St. George's University School of Medicine. She practices medicine in Pittsburgh, Pennsylvania, where she lives with her husband and sons. The Secrets of Flight is her third novel.
Find out more about Maggie at her website, and connect with her on Facebook.
Tour Stops
Tuesday, May 3rd: BookNAround
Wednesday, May 4th: Jenn's Bookshelves
Thursday, May 5th: bookchickdi
Friday, May 6th: Doing Dewey
Friday, May 6th: 100 Pages a Day…Stephanie's Book Reviews
Tuesday, May 10th: Back Porchervations
Wednesday, May 11th: A Bookish Affair
Thursday, May 12th: Savvy Verse & Wit
Monday, May 16th: Helen's Book Blog
Tuesday, May 17th: Dreams, Etc.
Thursday, May 19th: Staircase Wit
Monday, May 23rd: Kritters Ramblings
Tuesday, May 24th: Luxury Reading
Wednesday, May 25th: Reading is My Super Power
Thursday, May 26th: Ageless Pages Reviews
Friday, May 27th: A Book Geek
Monday, May 30th: Book by Book
Monday, May 30th: Life By Kristen
Thursday, June 2nd: Diary of a Stay at Home Mom