About Don't Let My Baby Do Rodeo
• Hardcover: 336 pages
• Publisher: Harper (March 1, 2016)
The author of the critically admired, award-winning A Replacement Life turns to a different kind of story—an evocative, nuanced portrait of marriage and family, a woman reckoning with what she's given up to make both work, and the universal question of how we reconcile who we are and whom the world wants us to be.
Maya Shulman and Alex Rubin met in 1992, when she was a Ukrainian exchange student with "a devil in [her] head" about becoming a chef instead of a medical worker, and he the coddled son of Russian immigrants wanting to toe the water of a less predictable life.
Twenty years later, Maya Rubin is a medical worker in suburban New Jersey, and Alex his father's second in the family business. The great dislocation of their lives is their eight-year-old son Max—adopted from two teenagers in Montana despite Alex's view that "adopted children are second-class."
At once a salvation and a mystery to his parents—with whom Max's biological mother left the child with the cryptic exhortation "don't let my baby do rodeo"—Max suddenly turns feral, consorting with wild animals, eating grass, and running away to sit face down in a river.
Searching for answers, Maya convinces Alex to embark on a cross-country trip to Montana to track down Max's birth parents—the first drive west of New Jersey of their American lives. But it's Maya who's illuminated by the journey, her own erstwhile wildness summoned for a reckoning by the unsparing landscape, with seismic consequences for herself and her family.
Don't Let My Baby Do Rodeo is a novel about the mystery of inheritance and what exactly it means to belong.

Purchase Links
HarperCollins | Amazon | Barnes & Noble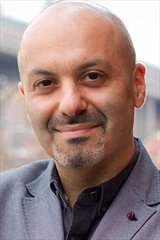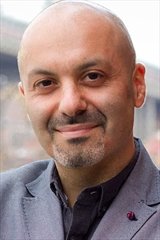 About Boris Fishman
Boris Fishman was born in Minsk, Belarus, and immigrated to the United States in 1988 at the age of nine. His journalism, essays, and criticism have appeared in The New Yorker, The New York Times Magazine, The Wall Street Journal, and many other publications. His first novel, A Replacement Life won the VCU Cabell First Novelist Award and the American Library Association's Sophie Brody Medal, was one of The New York Times' 100 Notable Books, and was a Barnes & Noble Discover Great New Writers Pick. He lives in New York.
Find out more about Boris at his website, and connect with him on Facebook or Twitter.
Tour Stops
Wednesday, March 2nd: Reviews by Amos Lassen
Thursday, March 3rd: Dwell in Possibility
Friday, March 4th: Bibliophiliac
Monday, March 7th: I'm Shelf-ish
Tuesday, March 8th: Sharon's Garden of Book Reviews – spotlight
Wednesday, March 9th: Raven Haired Girl
Wednesday, March 9th: The Year in Books
Thursday, March 10th: Fearless Creative
Tuesday, March 15th: BookNAround
Wednesday, March 16th: From the TBR Pile
Thursday, March 17th: Mother's Circle
Monday, March 21st: Thoughts On This 'n That
Wednesday, March 23rd: I'd Rather Be At The Beach
Thursday, March 31st: Readaholic Zone
Monday, April 4th: Worth Getting in Bed For