About The Past
• Hardcover: 320 pages
• Publisher: Harper (January 5, 2016)
"An exquisite writer, a writer's writer, with a fine eye for detail and a way of crafting sentences that make you stop and inhale . . .  Hadley should be a bestseller rather than literary fiction's best kept secret."—The Times (London)
Three sisters and a brother, complete with children, a new wife, and an ex-boyfriend's son, descend on their grandparents' dilapidated old home in the Somerset countryside for a final summer holiday, where simmering tensions and secrets rise to the surface over three long, hot weeks.The house is full of memories of their childhood and their past—their mother took them there to live when she left their father—but now, they may have to sell it. And beneath the idyllic pastoral surface lie tensions.
Sophisticated and sleek, Roland's new wife (his third) arouses his sisters' jealousies and insecurities. Kasim, the twenty-year-old son of Alice's ex-boyfriend, becomes enchanted with Molly, Roland's sixteen-year-old daughter. Fran's young children make an unsettling discovery in an abandoned cottage in the woods that shatters their innocence. Passion erupts where it's least expected, leveling the quiet self-possession of Harriet, the eldest sister. As the family's stories and silences intertwine, small disturbances build into familial crises, and a way of life—bourgeois, literate, ritualized, Anglican—winds down to its inevitable end.
Over five novels and two collections of stories, Tessa Hadley has earned a reputation as a fiction writer of remarkable gifts. She brings all of her considerable skill to The Past, a work of breathtaking scope and beauty—her most ambitious and accomplished novel yet.

Purchase Links
Amazon | IndieBound | Barnes & Noble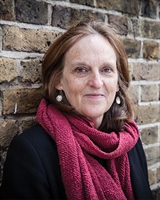 About Tessa Hadley
Tessa Hadley is the author of five highly praised novels: Accidents in the Home, which was longlisted for The Guardian First Book Award; Everything Will Be All Right; The Master Bedroom; The London Train, which was a New York TimesNotable Book; and Clever Girl. She is also the author of two short story collections,Sunstroke and Married Love, which were New York Times Notable Books as well. Her stories appear regularly in The New Yorker. She lives in London.
Tessa's Tour Stops
Tuesday, January 5th: Sara's Organized Chaos
Wednesday, January 6th: BookNAround
Thursday, January 7th: No More Grumpy Bookseller
Monday, January 11th: Kritters Ramblings
Tuesday, January 12th: A Bookish Way of Life
Wednesday, January 13th: Bibliotica
Thursday, January 14th: Jenn's Bookshelves
Friday, January 15th: Thoughts On This 'n That
Monday, January 18th: Broken Teepee
Tuesday, January 19th: Bibliophiliac
Wednesday, January 20th: Curling Up by the Fire
Thursday, January 21st: From the TBR Pile
Friday, January 22nd: A Book Geek
Tuesday, January 26th: Dreams, Etc.
TBD: Novel Escapes