About Girl Through Glass
• Hardcover: 304 pages
• Publisher: Harper (January 26, 2016)
An enthralling literary debut that tells the story of a young girl's coming-of-age in the cutthroat world of New York City ballet—a story of obsession and perfection, trust and betrayal, beauty and lost innocence.
In the roiling summer of 1977, eleven-year-old Mira is an aspiring ballerina in the romantic, highly competitive world of New York City ballet. Enduring the mess of her parents' divorce, she finds escape in dance—the rigorous hours of practice, the exquisite beauty, the precision of movement, the obsessive perfectionism. Ballet offers her control, power, and the promise of glory. It also introduces her to forty-seven-year-old Maurice DuPont, a reclusive, charismatic balletomane who becomes her friend and mentor.
Over the course of three years, Mira is accepted into the prestigious School of American Ballet, run by the legendary George Balanchine, and eventually becomes one of "Mr. B's girls"—a dancer of rare talent chosen for greatness. As she ascends in the ballet world, her relationship with Maurice intensifies, touching dark places within herself and sparking unexpected desires that will upend both their lives.
In the present day, Kate, a professor of dance at a midwestern college, embarks on a risky affair with a student that threatens to obliterate her career and capsize the new life she has painstakingly created for her reinvented self. When she receives a letter from a man she's long thought dead, Kate is hurled back into the dramas of a past she thought she had left behind.
Moving between the past and the present, Girl Through Glass illuminates the costs of ambition, perfection, secrets, and the desire for beauty, and reveals how the sacrifices we make for an ideal can destroy—or save—us.

Purchase Links
Amazon | IndieBound | Barnes & Noble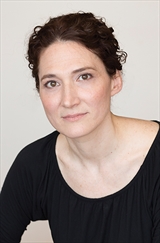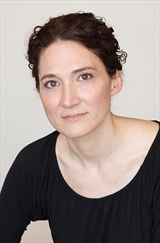 About Sari Wilson
Sari Wilson trained as a dancer with the Harkness Ballet in New York and was on scholarship at Eliot Feld's New Ballet School. She was a Wallace Stegner Fellow at Stanford University, a fellow of the Provincetown Fine Arts Center, and her fiction has appeared in Agni, the Oxford American, Slice, and Third Coast. She lives in Brooklyn with her husband, the cartoonist Josh Neufeld.
Find out more about Sari at her website, and connect with her on Twitter.
Sari's Tour Stops
Tuesday, January 26th: Bibliotica
Friday, January 29th: Broken Teepee
Tuesday, February 2nd: Raven Haired Girl
Thursday, February 4th: Book Journey
Tuesday, February 9th: Sara's Organized Chaos
Tuesday, February 9th: Stephany Writes
Wednesday, February 10th: 5 Minutes For Books
Thursday, February 11th: Thoughts on This 'n That
Friday, February 12th: A Book Geek
Monday, February 15th: Lavish Bookshelf
Tuesday, February 16th: Kritters Ramblings
Wednesday, February 17th: Jenn's Bookshelves
Thursday, February 18th: A Bookish Way of Life
Monday, February 22nd: View from the Birdhouse
Tuesday, February 23rd: Books on the Table
Wednesday, February 24th: Dreams, Etc.
Tuesday, March 1st: Bibliophiliac