About Wildalone
• Hardcover: 384 pages
• Publisher: William Morrow (January 6, 2015)
In this enchanting and darkly imaginative debut novel full of myth, magic, romance, and mystery, a Princeton freshman is drawn into a love triangle with two enigmatic brothers, and discovers terrifying secrets about her family and herself—a bewitching blend of Twilight, The Secret History, Jane Eyre, and A Discovery of Witches.
Arriving at Princeton for her freshman year, Thea Slavin finds herself alone, a stranger in a strange land. Away from her family and her Eastern European homeland for the first time, she struggles to adapt to unfamiliar American ways and the challenges of college life—including an enigmatic young man whose brooding good looks and murky past intrigue her. Falling into a romantic entanglement with Rhys and his equally handsome and mysterious brother, Jake, soon draws Thea into a sensual mythic underworld as irresistible as it is dangerous.
In this shadow world that seems to mimic Greek mythology and the Bulgarian legends of the Samodivi or "wildalones"—forest witches who beguile and entrap men—she will discover a shocking secret that threatens everything she holds dear. And when the terrifying truth about her own family is revealed, it will transform her forever . . . if she falls under its spell.
Mesmerizing and addictive, The Wildalone is a thrilling blend of the modern and the fantastic. Krassi Zourkova creates an atmospheric world filled with rich characters as fascinating and compelling as those of Diana Gabaldon, Deborah Harkness, and Stephenie Meyer.

Purchase Links
Amazon | IndieBound | Barnes & Noble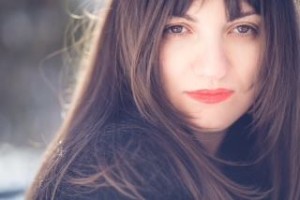 About Krassi Zourkova
Krassi Zourkova grew up in Bulgaria and came to the United States to study art history at Princeton. After college, she graduated from Harvard Law School, and she has practiced finance law in New York, Chicago, and Los Angeles, where she currently lives. Her poems have appeared in various literary journals. Wildalone is her first novel.
Follow Krassi on Twitter, @zourkova.
Krassi's Tour Stops
Tuesday, January 6th: No More Grumpy Bookseller
Wednesday, January 7th: Kahakai Kitchen
Friday, January 9th: Bibliophilia, Please
Monday, January 12th: 100 Pages a Day … Stephanie's Book Reviews
Tuesday, January 13th: Sara's Organized Chaos
Wednesday, January 14th: Books Without Any Pictures
Thursday, January 15th: BoundbyWords
Monday, January 26th: Ms. Nose in a Book
Tuesday, January 27th: The Scarlet Letter