About The First Phone Call From Heaven
• Hardcover: 336 pages
• Publisher: Harper (November 12, 2013)
One autumn day, in a small town on Lake Michigan, the phones begin ringing. The people calling are all deceased. They talk about heaven. They say they are safe and happy. Each call is greeted differently—some with relief, some with love, some with religious zeal, some with fear.
On that same day, Sully Harding is released from jail for a crime he may not have committed. During his time behind bars, his wife, Giselle, passed away, leaving him a single father filled with heartbreak and regret. He returns to his hometown hoping to rebuild his life. Instead, he finds a community increasingly gripped by miracle fever. As the mysterious phone calls become more frequent, outsiders begin flocking from all over the world to be part of the blessing, changing the small town indelibly, and turning local citizens into worshipped heroes.
When his own son begins to carry a toy cell phone awaiting word from his mother, Sully has had enough. He sets out to prove that the phenomenon is a hoax. But is it? Or could this be the world's greatest miracle? Do the calls give people hope, or do they imprison the receivers to a never-ending cycle of grief?
The story follows several residents whose lives have been irrevocably touched when they are confronted with evidence that heaven exists. This remarkable novel takes us on a journey both of individual healing and society's response to the question of life after life.
Part mystery, part allegory, The First Phone Call from Heaven is a heart-racing page-turner and a soul-fulfilling tale of faith, hope and love.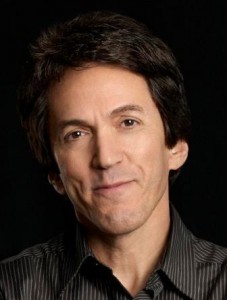 About Mitch Albom
Mitch Albom is an internationally renowned and best-selling author, journalist, screenwriter, playwright, radio and television broadcaster and musician. His books have collectively sold more than 35 million copies worldwide; have been published in forty-eight territories and in forty-four languages around the world; and have been made into Emmy Award-winning and critically-acclaimed television movies.
Find out more about Mitch at his website, connect with him on Facebook, follow him on Twitter, and sign up for his newsletter.
Mitch's Tour Stops
Wednesday, October 30th: Semi-Country Life
Thursday, October 31st: Alison's Book Marks
Friday, November 1st: Love at First Book
Monday, November 4th: Lisa's Yarns
Wednesday, November 6th: Seaside Book Nook
Thursday, November 7th: Lesa's Book Critiques
Monday, November 11th: She's Got Books On Her Mind
Wednesday, November 13th: One Book at a Time
Thursday, November 14th: A Utah Mom's Life
Friday, November 15th: Excellent Library
Monday, November 18th: Drey's Library
Wednesday, November 20th: Teena in Toronto
Thursday, November 21st: Wall-to-Wall Books
Monday, November 25th: Lavish Bookshelf
Tuesday, November 26th: Peeking Between the Pages
Wednesday, November 27th: A Novel Review
Monday, December 2nd: Reflections of a Bookaholic
Monday, December 2nd: The Best Books Ever
Tuesday, December 3rd: Book-alicious Mama
Wednesday, December 4th: BoundbyWords
Thursday, December 5th: Walking With Nora
Friday, December 6th: The Book Wheel
Monday, December 9th: Suko's Notebook
Tuesday, December 10th: Found Between the Covers
Wednesday, December 11th: A Dream Within a Dream
Thursday, December 12th: Book Snob
Monday, December 16th: The Well-Read Redhead
Tuesday, December 17th: My Bookshelf
Wednesday, December 18th: Literary Time Out
Friday, December 20th: Books a la Mode
Date TBD: Good Girl Gone Redneck