Mass Market Paperback:  496 pages
Publisher:  Del Rey (July 30, 2013)
Jason M. Hough's pulse-pounding debut combines the drama, swagger, and vivid characters of Joss Whedon's Firefly with the talent of sci-fi author John Scalzi.
In the mid-23rd century, Darwin, Australia, stands as the last human city on Earth. The world has succumbed to an alien plague, with most of the population transformed into mindless, savage creatures. The planet's refugees flock to Darwin, where a space elevator—created by the architects of this apocalypse, the Builders—emits a plague-suppressing aura.
Skyler Luiken has a rare immunity to the plague. Backed by an international crew of fellow "immunes," he leads missions into the dangerous wasteland beyond the aura's edge to find the resources Darwin needs to stave off collapse. But when the Elevator starts to malfunction, Skyler is tapped—along with the brilliant scientist, Dr. Tania Sharma—to solve the mystery of the failing alien technology and save the ragged remnants of humanity.
"Hough's first novel combines the rapid-fire action and memorable characters associated with Joss Whedon's short-lived Firefly TV series with the accessibility and scientific acumen of J.S. Corey's [sic] "Expanse" series." –Library Journal, starred review
"Newcomer Hough displays a talent for imaginative plotting and realistic dialogue, and the brisk pacing and cliffhanger ending will keep readers enthralled and eagerly awaiting the next installment." –Publishers Weekly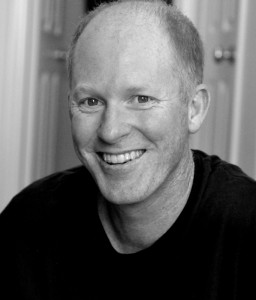 About Jason M. Hough
Jason M. Hough was born in Illinois but grew up on the mean streets of suburban San Diego, California. In 1978, at age six, his parents took him to see Star Wars, and so began a lifelong love of sci-fi and all things geek. He later worked for a decade in the videogame industry as both a 3D artist and a game designer. Today he lives in San Diego with his wife and two young sons. When not writing, Hough enjoys building LEGO spaceships with his boys and other similarly grown-up pursuits.
Connect with Jason at his website, Twitter, Facebook and Goodreads.
 Jason M. Hough's TLC Book Tours TOUR STOPS:
Monday, July 29th:  Reading Reality
Tuesday, July 30th:  Total Fan Girl
Wednesday, July 31st:  The Best Books Ever
Monday, August 5th:  A Daily Dose of R & R
Thursday, August 8th:  In Bed with Books
Friday, August 9th:  A Daily Dose of R & R – guest post
Monday, August 12th:  Bibliophilia, Please
Tuesday, August 13th:  SciFiChick.com
Wednesday, August 14th:  Wag the Fox – guest post
Thursday, August 15th:  Unabridged Chick
Monday, August 19th:  A Dream Within a Dream
Tuesday, August 20th:  SusieBookworm
Wednesday, August 21st:  Ageless Pages Reviews
Thursday, August 22nd:  Just a World Away – review
Friday, August 23rd:  The Ranting Dragon
Monday, August 26th:  Hopelessly Devoted Bibliophile
Tuesday, August 27th:  Drey's Library
Wednesday, August 28th:  No More Grumpy Bookseller
Friday, August 30th:  Wordsmithonia
Tuesday, September 2nd:  A Night's Dream of Books
Monday, September 9th – Just a World Away – Author Q & A